Why So Many People Want to Live on the Costa del Sol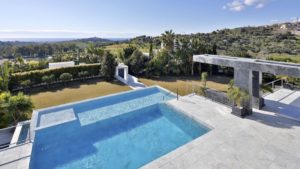 A colleague was travelling in Australia early this month and arranged a shuttle bus to take him to the airport for his return flight to Spain. Originally from Shanghai, the driver had been living in Australia for 30 years and, belying the cliché of Chinese inscrutability, he was quite talkative on the one-hour journey. On learning his passenger was from Spain, and specifically the Costa del Sol, he said, "I've heard about it. Never been there myself but I want to one day. A lot of Chinese go there, and they really like it." Clearly, the Costa del Sol's renown as a premier global holiday and residential-tourism destination spreads far and wide – even to the Antipodes. But then, no surprise for those of us who have made it our home or visit regularly on holidays. Over the years, in these blogs we have documented the many reasons for the Costa del Sol's enduring popularity, across a broad spectrum of holidaymakers and expatriate residents. The once-maligned Torremolinos, for example, has just been ranked eighth in a poll among British travellers of their preferred destination in Europe this summer, one of eight Spanish resorts in the top-10, and the only one in Andalucía, as Spain confirms its ultra-fashionable status another year. Down the coast at the more luxurious end of town, Marbella and Benahavís have been confirmed as the two leading municipalities in Andalucía when it comes to the price of second-hand properties: an average of €2,796 and €2,301 per square metre, respectively, according to the latest Fotocasa Real Estate Index. Perhaps not for the traditional Torremolinos sun, sea and sangria crowd but certainly offering excellent investment opportunities.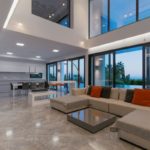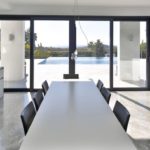 As Fotocasa research director Beatriz Toribio notes, "The residential market is experiencing among its best moments in recent years, as a result of financial consolidation and the economic recovery. Interest in home sales has been reignited and that is being reflected in prices, which continue to rise moderately, but constantly, each month. In inter-annual terms, real estate price increases are in double-digits." Meanwhile, the appeal of such elite destinations as Marbella, Benahavís and the "New Golden Mile" stretch of coastline to Estepona would be of particular interest to consumers being targeted in a new Spanish Tourism Office promotional campaign launched this week. Designed to attract year-round travel and ease the seasonal nature of tourism, "Spain in 10 Seconds" is, according to Travel Weekly, aimed at "digitally savvy and highly engaged consumers who enjoy experiential activities on holiday and have a high disposable income". The campaign is spearheaded by 12 prominent Spanish personalities from the fashion and art, culture, sports and entertainment sectors and draws on their personal experiences showcasing Spain as a travel destination. The first ambassador and contributor was psychiatrist, researcher and author Luis Rojas Marcos, who pointed out that you could fall in love with a person in just a few seconds and posed the question: can you fall in love with a country in less than 10 seconds?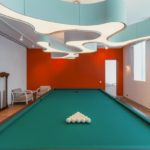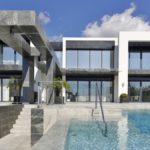 When it comes to Spain – and the Costa del Sol – the answer for many is already yes. Just ask, for example, the six million people who have visited the Caminito del Rey website over the past three years. Not to everyone's taste, of course, especially those suffering from vertigo, but local tourism authorities reported this week that around one-third of those visiting the portal for more information about the spectacular tourist site in the north-eastern part of Málaga province were foreigners, mainly from Europe and the United States. During this time, an impressive one million people have trekked the "Caminito".
Luxury Living
When it comes to property, we would always suggest more considered deliberations – than just 10 seconds! – when buying a new home in the sun, but there is no doubt that many people will find it easy to quickly fall in love with the superb real estate options available on the Coast… like this modern villa in Benahavís, priced at an excellent €2,900,000.