Autumn food in Spain
The change of season has brought a little bit of wet weather to the area, but eating out is still a pleasure, with days mostly sunny and warm this month so far. As the evenings draw in, head inside the restaurants of Marbella instead, and sample some seasonal food.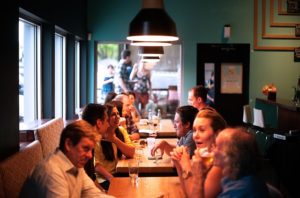 Seasonal food
Whether eating out, or cooking up a storm in your
Marbella home
, Spanish ingredients never let a good cook down, and autumn is no exception. The Mediterranean diet swaps the bright colours of summer fruit and vegetables for the deep reds, golds and yellows of autumn, and it's all good for you. What's in the Spanish autumn basket?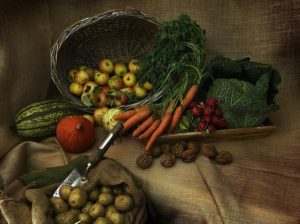 Starters
Soup is always a welcome starter, especially after outdoor activity on a crisper autumn day. Warming and spicy pumpkin soup is one everyone will adore, so make double the quantity! This creamy, spicy roasted pumpkin is full of strong Spanish flavours like paprika, and sweetly roasted red peppers, and topped with crispy onions and strips of fried pancetta. A
Halloween
favourite!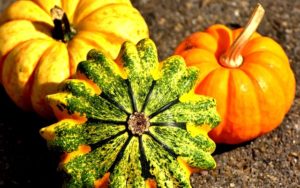 The main course
In Spain, there's always a choice of fish or meat, and sometimes vegetarian, for your main course, when eating out. During the autumn months, stews feature heavily, and almost every area has their own speciality stew. Usually served in an earthenware dish, sizzling from the oven, and guaranteed to warm you up. Fabada, made with pinto beans, is one such stew, and everyone has their own take on the recipe.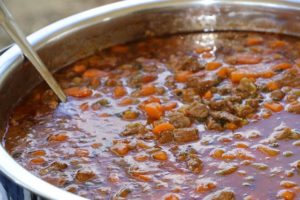 Just desserts
Cold rice puddings of summer still feature on the Spanish menu for the colder months, as does whole pieces of seasonal fruit. Oranges are in season as the temperature drops, and their flavour is featured in bizcocho (sponge) and rice dishes too. Leche frita, a fried condensed milk, dusted in cinnamon, is a real treat, and pretty calorific too! For some Spanish kitchen inspiration, check out the kitchens of these fabulous
villas in Marbella.