Why Antonio Banderas Lives on the Costa del Sol
Regular readers will have noticed that we are assiduous chroniclers of the latest exploits of Antonio Banderas. Our motivation is essentially three-fold. In the first place, he is the Costa del Sol's most famous citizen – currently alive, that is, following Málaga-born Pablo Picasso's death in 1973. Second, he is a truly enthralling character: a one-time supporting actor who gained international renown and now has a star on Hollywood's Walk of Fame; a director (his first film behind the lens, "Crazy in Alabama", had its world premiere in Málaga in 1999) and producer; a marshal for one of the brotherhoods (María Santísima de Lágrimas y Favores) that bears its throne through the streets of Málaga during the Easter parades; a fashion designer with his own range for Selected Homme; and (as we reported last week) the main figurehead for an ambitious new cultural project in Málaga city. The third reason is the most important one when it comes to our own specialist field: the Costa del Sol real estate sector, especially in relation to residential-tourism.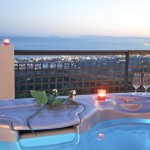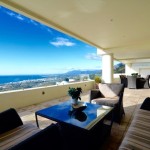 Even before his heart attack in January encouraged him to spend more time relaxing at "home" rather than globe-trotting between Europe and the United States, Banderas was a regular visitor (or returning resident) to the Coast, happy to extol the many virtues of the area's incomparable Mediterranean lifestyle. Shuttling between his two properties – a villa in the Los Monteros urbanisation just east of Marbella's town centre and a penthouse in Málaga overlooking Gibralfaro and the port – he is like hundreds of thousands of other residents (Spanish and international, permanent and occasional) who have travelled the world yet eventually find their preferred corner of paradise in southern Spain. During his convalescence after the health scare, Banderas took the opportunity of rediscovering just why the Costa del Sol holds such a lure for people of so many diverse nationalities, cultures, ages and tastes. On a previous stay he was spotted travelling on the train from Fuengirola to Málaga – just like any other local or tourist – although in his case, when other passengers realised who it was behind the sunglasses and under the baseball cap, he was the subject of quite a few surreptitiously snapped selfies.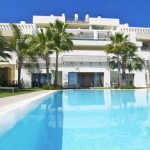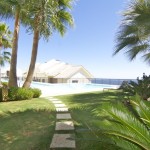 This more recent time, he made a surprise visit to the Escuela Superior de Artes Escénicas de Málaga (a dance, song and acting academy) where, deeply emotional and surrounded by the students, he noted that, when he was 18 or 19 (before moving to Madrid), there had not been such wonderful opportunities for young people contemplating a career in the arts. So to latest developments in his storied career – and an explanation about the luxuriant beard he has been sporting in recent weeks… He is now heading off to Sevilla to star in the romantic drama "Life Itself", directed by Dan Fogelman and due for release in 2018. Hence the beard, he explained to the Sur newspaper before his departure, having grown it for his role as an Italian-Spaniard living in the countryside. Meanwhile, he will also be seen in the soon-to-be-released (26 May in the US) "Black Butterfly" thriller, followed by action comedy "Salty", Andrea Bocelli biopic "The Music of Silence", and thrillers "Security", "Stoic" and "Unchained".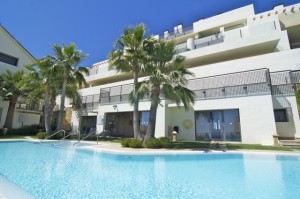 Located in the same exclusive area as Banderas's Marbella villa, the penthouse featured here as our home of the week offers breathtaking views and is superbly priced at €955,000.
Outstanding Homes
We appreciate your taking the time to read about this exceptional property, but perhaps it is not exactly right for you? If not, we invite you to have a look at our other stunning selections for:
Luxury Villas
,
Apartments
,
Golf Properties
,
Seafront Properties
,
La Zagaleta
and
Special Offers
. Simply click on the category of your choice and follow the link. Also please feel free to roam around our website:
www.villamarbellanow.com
Photo Antonio Banderas: Courtesy of Málaga Film Festival 2017