Trump in Marbella… and (Another) Honour for Antonio Banderas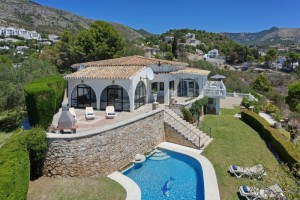 Okay, not Donald Trump – but not fake news either. The US President's younger (and less famous than Ivanka) daughter, Tiffany Ariana, spent four days in Marbella this week with her boyfriend Ross Mechanic as part of a European holiday tour. They reportedly stayed at Puente Romano Beach Resort & Spa, took walks along the beach, and dined at the Trocadero Playa one evening and at a restaurant in Plaza de los Naranjos another night. They also checked out an art gallery in Marbella's Old Town but were quickly whisked away by Secret Service agents when their presence attracted too much public attention. Remarkably, the usually adept and tenacious local paparazzi were unable to snap any shots of the couple, although 23-year-old Tiffany's career as an "internet personality" means images of their visit are eventually likely to be posted on Instagram for posterity.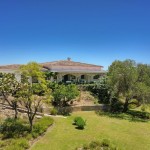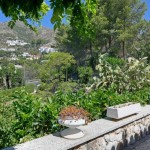 At the other end of the Coast, in Málaga, Antonio Banderas attended the gala of the Escuela Superior de Artes Escénicas de Málaga (Academy for the Performing Arts) where he was presented with a special award in recognition of his international career and ongoing contribution to the arts in Spain – specifically in his home city of Málaga. He said the award was not as important as the fact that people were able to study in such a scenario. "Energy is the word, young energy, which is what this city needs. It can't all just be about museums." In that respect, Banderas confirmed his "firm" decision not to proceed with a municipal-associated project aimed at transforming the derelict Astoria theatre into a contemporary cultural complex, but stressed that he was still determined to undertake a similar project as part of a private – rather than public – initiative. The actor-director had withdrawn from the project after it won the official design competition, due to what he condemned as "insults and humiliating treatment" from certain political and social quarters. In other important news this week, reinforcing the Costa del Sol's newly burgeoning status as a real estate investment powerhouse, Orion Capital Managers announced that its European Real Estate Fund IV had acquired the remaining 50 per cent of Sotogrande Luxco and was now the sole shareholder of the company.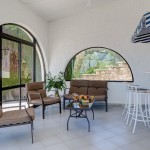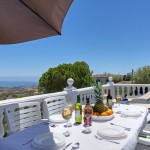 This transaction marks the beginning of the second phase of Sotogrande SA's redevelopment and repositioning plan, focused on making the property, including its high-end private community La Reserva Club, "a luxury destination of choice within southern Europe". Orion said it was "committed to delivering extensive common amenities and infrastructure work to its residents and guests, while also pursuing the development of the first luxury villa community on El Mirador". Announcing the deal, Orion founder and managing director Aref Lahham said, "We are honoured to have joined forces with Cerberus in the acquisition of Sotogrande SA. Our partnership not only allowed us to acquire such a unique asset, but also provided us with the proper platform to develop Sotogrande into a premier residential and leisure destination within Europe once again." Finally, for sports fans, Mijas municipality is hosting a leg of the World Pádel Tour next week, from 3 to 9 July. The qualifying rounds of the tournament are being held at the Cerrardo del Águila sports club and the final matches at a specially erected centre court in Mijas Pueblo.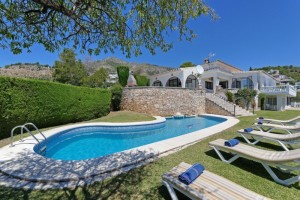 Luxury Living
Located not far from the iconic Mijas white village is this magnificent five-bedroom villa, priced at an excellent €1,300,000.
Outstanding Homes
We appreciate your taking the time to read about this exceptional property, but perhaps it is not exactly right for you? If not, we invite you to have a look at our other stunning selections for:
Luxury Villas
,
Apartments
,
Golf Properties
,
Seafront Properties
,
La Zagaleta
and
Special Offers
. Simply click on the category of your choice and follow the link. Also please feel free to roam around our website:
www.villamarbellanow.com