Tom Jones, Banderas Charity Gala… and Friendship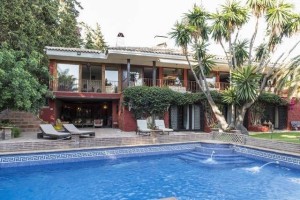 The reasons why so many people are drawn to the Costa del Sol, either as a regular holiday destination or to settle permanently, are well documented. They range from the classic (climate, beaches and culinary) to the more contemporary (transport connections, infrastructure and leisure amenities). Of course, there are many other lures and one of the more esoteric aspects that offers special appeal is, simply, friendship. Many people visiting the Coast take the opportunity, for example, to catch up and party with old friends during their stay; while a significant proportion who settle here to live and/or work forge new friendships that, in many cases, replace or at least complement everyday links with family members who have remained back in their home countries. In short, friendship has a special importance and significance on the Costa del Sol, enhanced by the general hospitality and amicability of the locals.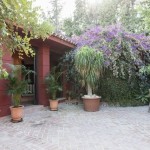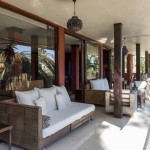 Quite appropriate, therefore, to celebrate International Day of Friendship tomorrow (30 July), a time, according to United Nations secretary general Ban Ki-Moon, to "strengthen bonds among individuals and generate greater respect and understanding in our world". The International Day was formally proclaimed in 2011 by the UN General Assembly with the idea that friendship between peoples, countries, cultures and individuals could inspire peace efforts and build bridges between communities. The relevant resolution "places particular emphasis on involving young people, as future leaders, in community activities that include different cultures and promote international understanding and respect for diversity".
Summer Snippets
When it comes to socialising among a diverse array of nationalities, and respecting different cultures, the Costa del Sol has always been a standard-bearer in Europe, and at this time of the year – the peak summer tourist season – these bonds are heightened as the area offers a full agenda of activities: on the beach and at amusement and adventure parks during the day; and at al fresco restaurants, beach chiringuitos and music and club venues in the evening.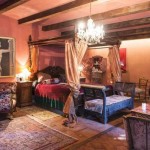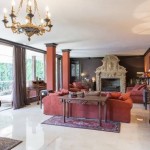 The Starlite Festival in Marbella continues next week with Tom Jones on 1 August, Il Divo on 3 August and, for those who have been living in Spain for a while and enjoy a little Spanish nostalgia, El Gusto Es Nuestro – featuring four veterans of the national rock and pop music, scene, Ana Belén, Victor Manuel, Miguel Ríos and Juan Manuel Serrat (5 August). Elsewhere on the Coast, Kaiser Chiefs are due to perform at the Torremolinos football ground on 6 August and Simply Red at a specially built stadium near Fuengirola's Solhail castle on 18 August. Also coming up is the annual Starlite Gala in aid of charity and co-hosted by Antonio Banderas (6 August); while, one day earlier, many of us will be staying up late in front of our TV screens or mobile devices to catch the opening ceremony of the Olympic Games in Rio de Janeiro. [caption id="attachment_4479" align="alignright" width="300"]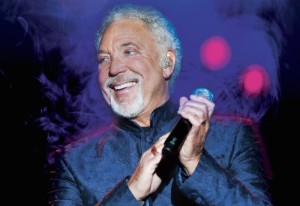 Tom Jones at Starlite Festival[/caption] Meanwhile, for something a little different, the Torre del Mar Air Show on the eastern part of the Costa del Sol will feature two days of stunning aerial exhibitions this weekend, from Saturday morning to Sunday afternoon.
Luxury Living
For those not yet fortunate to own a home on the Coast – and be able to entertain visiting family and friends, or relax after a busy day of activities – our featured home this week is located in the Nagüeles area (home to the Starlite Festival) and priced at an excellent €1,890,000.
Exceptional Homes
We appreciate your taking the time to read about this outstanding property, but perhaps it is not exactly right for you? If not, we invite you to have a look at our other special selections for:
La Zagaleta
,
Luxury Villas
,
Golf Properties
,
Seafront Properties
,
Apartments
and
Special Offers
. Click on the category of your choice and follow the link. Also please feel free to roam around our website:
www.villamarbellanow.com