The Good News Continues…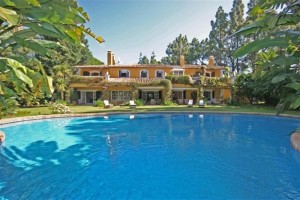 It may seem rather frivolous to highlight this particular news item but hey… it's summer and a time for light relief. According to GoEuro's newly published Beer Price Index, imbibing this popular amber nectar is cheaper in Málaga than just about anywhere in the world. Actually the fourth cheapest – at an average price of €1.53m for a 33cl bottle of beer – behind first-placed Kraków in Poland (€1.48), Kiev and Bratislava. And the most expensive? Geneva at €5.64, followed by Hong Kong, Tel Aviv, Oslo and New York. For the record (if any non beer drinkers are still reading), the study compiled data from 75 cities around the world, including the five most commonly imported beers as well as the main local beer – at supermarkets and in hotels/bars.
Anyway, just one more reason to opt for the Costa del Sol if you are considering purchasing a holiday or new home. Of course – if you are a wine rather than a beer drinker – we have no doubt a future survey will provide equally pleasant reading. In the meantime, still time to take advantage of these excellent beer bargains on the Costa del Sol, as the Gran Fiesta de la Cerveza continues at Fuengirola's Sohail Castle until Sunday 19 July. Now, however, on a more serious note… in the latest instalment of our regular review of key property market trends and statistics, here is some more good news to ponder…
Economic Performance:
Welcome words from the International Monetary Fund, especially as the Greek crisis dragged on in another part of the Mediterranean… The IMF boosted its economic outlook forecast for Spain, and said it was likely to perform considerably better than previously thought. Increasing Spain's growth forecast for 2015 to 3.1 per cent (up from 2.5 per cent earlier in the year), the IMF observed that the country's "continued fiscal consolidation has reassured markets and further boosted confidence. These collective efforts of Spanish society are the foundation upon which the recovery has been constructed".
Marbella Town Hall:
Speaking during a conference at Hotel Villa Padierna, the new socialist mayor of Marbella, José Bernal, assured those present that the four-party ruling coalition would "remain firmly committed to the development of residential tourism". He added that the town hall would "avoid speculation and develop urban planning with a markedly human character".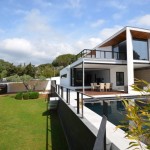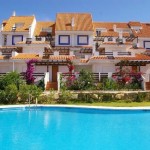 New Construction:
The figures are still not massively significant but the Málaga Association of Economists reports that, for the first time since the crisis started to bite, more new homes have been started than finished in the province. The association says this confirms that the property sector is recovering, albeit gradually.
Bank Snapshot:
BBVA Research's latest "Real Estate Snapshot" report pinpointed clear signs of stabilisation in the Spanish property sector in the first quarter of the year – noting that this recovery scenario was supported by the statistics. In addition to expansion of mortgage lending and positive property price trends, the bank said construction output was finally showing indications of growth after nearly a decade of major decline.
Population Stability:
Still one of the most popular destinations… According to the National Institute of Statistics, in 2014 Málaga was the Spanish province that experienced the highest net population growth, by a long margin. Birth rates remain low on the Costa del Sol, and young people are emigrating en masse to look for work, so experts attribute the growth (rising more than 13,000 to an official population of 1,632,949) to the area's ongoing appeal among Europeans deciding to move home to southern Spain.
Corporate Investment:
Releasing their latest report on real estate investment in Málaga province, consultants Richard Ellis forecast that the 2014 total of €500 million could be tripled this year, to €1,500. The activities they referred to in their deliberations ranged from the purchase of plots to build homes or other buildings to the sale of a hotel or the purchase of a complete residential development.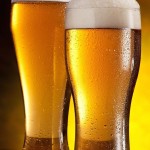 Finally
… In an article titled "Marbella Makes a Splash", the Wall Street Journal said the Spanish coastal resort was in "high demand again… attracting a new generation of high-end buyers".
Special Selections
We feature five top properties here – in perfect settings for enjoying a glass of chilled beer or wine this summer – but perhaps they are not exactly right for you? If not, we invite you to have a look at our other special selections for:
La Zagaleta
,
Luxury Villas
,
Golf Properties
,
Seafront Properties
,
Apartments
and
Special Offers
. Click on the category of your choice and follow the link. Also please feel free to roam around our website:
www.villamarbellanow.com
.