The Attractions of Working in Spain… and Filming a TV Series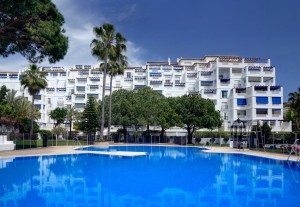 Much is reported about how popular the Costa del Sol is for people seeking a holiday home in the sun. As tourist numbers increase, and property sales continue their upward progress, many of these same people are also making their stays more permanent, deciding to move to and work in Spain – often with young families. As the Street Directory portal notes in its travel guide section, "There are several reasons why working in Spain has become such an attractive option. For many, the lure of buying relatively inexpensive Spanish property and living in the beautiful country sets them to look for suitable employment and business opportunities.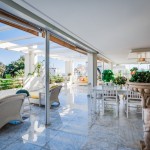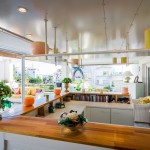 "For many others, it is the prospect of a much more relaxed and stress-free working environment in Spain that draws them, despite the fact that working in Spain will not be as highly paid as in many other European countries. However, many of the other perks that come with working in this beautiful country more than make up for a few lost pounds or euros! There is no shortage of job opportunities for foreigners with the right kind of skills and experience." Meanwhile, as things seem to be calming down on the Brexit front – with the two sides (the UK and European Union) intent on avoiding any harsh consequences for expatriate residents on both sides of the English Channel – the Office for National Statistics in Britain has published the first of a series of articles on "Living Abroad: migration between Britain and Spain". Some of its interesting conclusions… - The population of British citizens resident in Spain was 296,600 in 2016, with 121,000 (40 per cent) aged 65 and over. - There were more than 13 million visits of less than 28 days to Spain in 2016, representing 32 per cent of the visits made by British citizens to other European Union countries. Spain is by far the most common EU holiday destination – more than 11.9 million visits followed by France (4.9 million holidays). - In addition to its popularity as a tourist destination, Spain was the third most common destination in the EU for visits to friends and family, with 643,000 visits for this purpose by British citizens in 2016. It was also the fifth most visited country in the EU by British citizens for business (344,000 visits).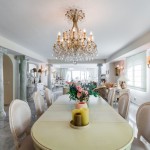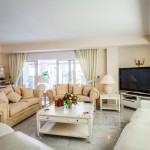 - Understandably, the coastal regions of southern Spain are the most common places for British residents in Spain to live, including a significant proportion on the Costa del Sol. - Of the 308,805 British citizens living in Spain at the time of the 2011 census (i.e. based on the most recent data available), 69,305 were working (22 per cent), 148,625 were retired (48 per cent) and 34,900 were unemployed (11 per cent). Those too young to work, those who were economically inactive (for example, those staying at home with children) and students made up the remainder. - The most popular industry for those who were working was education, 13,660 or 20 per cent of all British workers in Spain. Second was "accommodation and food service activities", employing 17 per cent of British workers in Spain. And filming a TV series? Reports emerged this past week that martial-arts supremo Steven Seagal had just signed a contract to star in a new TV series, General Commander, playing a CIA operative in the East Asian division on a mission to arrest a banker accused of money laundering. Filming for the 12-episode series will be based in Hong Kong and Macau, but scenes are also scheduled to be shot in other cities including New York, Moscow… and Marbella.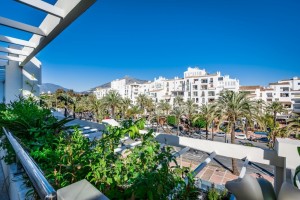 Luxury Living
Presumably, one of the potential Marbella settings for Segal's scenes is Puerto Banús, one-time home of another Hollywood action hero, Sean Connery, who lived not far from the apartment featured here – great value at €I,950,000.
Outstanding Homes
We appreciate your taking the time to read about this exceptional property, but perhaps it is not exactly right for you? If not, we invite you to have a look at our other stunning selections for:
Luxury Villas
,
Apartments
,
Golf Properties
,
Seafront Properties
,
La Zagaleta
and
Special Offers
. Simply click on the category of your choice and follow the link. Also please feel free to roam around our website:
www.villamarbellanow.com