Sublime Retirement Havens on the Costa del Sol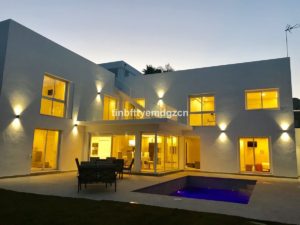 The potential repercussions of Brexit will not become clear until 2019 – if even completely then – but in the meantime a reassuring sense of positive realism is prevailing in one area that could be affected: Spanish real estate sales to Britons. The Emigrate.co.uk website, for example, has noted, "The advent of Brexit has resulted in many British would-be expats deciding to put their dreams of a Spanish property on hold, at least for the time being. One of the most important Brexit-related questions for many Brits still hoping for an overseas retirement involves purchasing a Spanish property after March 2019. Whatever the final result of the Brexit negotiations, Europe's Mediterranean states including Spain are undeniably warmer and cheaper than the U.K. and will continue to be a major draw for U.K. retirees who've had enough of British politics." International Living's latest "The World's Best Places to Retire" report expands on that theme… In 2017, Spain was seventh, the leading European destination and only behind (in order, starting with the top-ranked country, Mexico, Panama, Ecuador, Costa Rica, Colombia and Malaysia).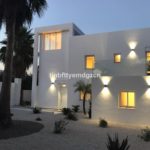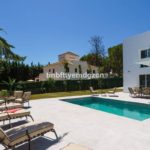 According to International Living, "Spain's miles of beaches, the warm climate along its coasts, its low cost of living and real estate, and its relaxed, laidback lifestyle all help to make it a top retirement destination. The many advantages of this southern European country have long made it a favourite among European vacationers and second-home buyers. Today, it's increasingly popular among North Americans for many of the same reasons… Daily living expenses, especially food, are also low-cost, and the famed Mediterranean diet means plenty of tasty, healthy cuisine." The magazine also lauds Spain's weather ("with sunshine most days in southern Spain") and beaches ("including such famous stretches as the Costa del Sol"), while stressing there is much more than the seaside lifestyle. "Spain's interior is rich in beautiful, historic cities… And for many expats Spain's biggest attraction is its friendly, laidback lifestyle. Stroll Spain's parks and cities, sip a coffee or an aperitif at an outdoor café, enjoy a long, leisurely meal with friends until the wee hours… it's all part of the Spanish way of life."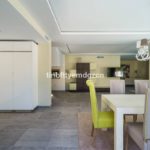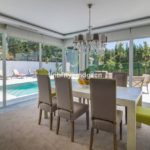 Then there is public transportation. "It's easy to get around Spain. High-speed and suburban train lines connect many cities, and bus routes criss-cross the country. You can get from Madrid to destinations on the southern coast in three to four hours (VMN Editor's Note; actually as quickly as two and half hours by AVE!). In addition to the large airports in Madrid and Barcelona (and Málaga), smaller airports around the country – served by discount airlines as well as the major carriers – connect Spain with the rest of Europe... You'll find modern services, efficient transport, and excellent healthcare in Spain." In conclusion, notes International Living, "Picture a sun-drenched, white-washed house with a shady courtyard, perched on a cliff-top site in Spain. With the deep blue sea beyond, and an olive grove nearby, it's the stuff of which fantasies are made. Beaches… mountains… fabulous cities… colourful festivals, and, of course, sunshine almost everyplace. It's not surprising that Spain is the most popular country for Europeans seeking a home overseas."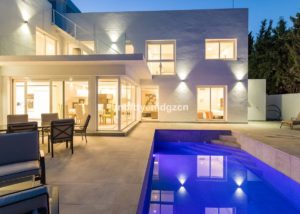 Luxury Living
One of the Costa del Sol's most popular luxury residential areas – that perfectly encapsulates all the key lifestyle attractions of southern Spain – is Nueva Andalucía in Marbella, where this magnificent, totally refurbished villa is great value at €1,519,000.
Exceptional Homes
We appreciate your taking the time to read about this outstanding property, but perhaps it is not exactly right for you? If not, we invite you to have a look at our other stunning selections for:
Luxury Villas
,
Apartments
,
Golf Properties
,
Seafront Properties
,
La Zagaleta
and
Special Offers
. Simply click on the category of your choice and follow the link. Also please feel free to roam around our website:
www.villamarbellanow.com