Showpiece Homes, Luxury Living… and "Megatrends"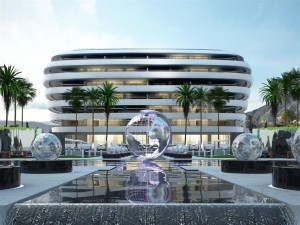 The Costa del Sol has been a European mainstay of luxury Mediterranean living for decades but what about the future? What are the new lifestyle trends that younger-generation expatriates and second homebuyers are seeking? In a new paper, "Megatrends – Urbanisation is changing the drivers of real estate", Savills Investment Management forecasts, "The next decade will see dramatic changes in how and where we live and work. Can the real estate industry satisfy the needs arising from those changes?" The report notes that the generations shaping the next 10 years will be Generations Y (Millennials, aged 21-34 today), Z (born after 2000) and X (tomorrow's ageing population, aged 35-49 today).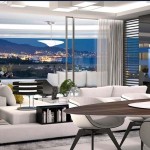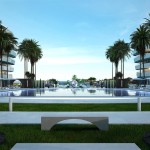 They are generations with different backgrounds and all technologically savvy, but with distinctive priorities and motives. "Millennials and the upcoming Z Generation have been using technology and the internet since early childhood, are used to easy and free access to a wide choice of services, and are open to sharing information and goods, but are also conscious of ethical living. Generation X has broadly embraced the flexibility and convenience offered by technology, but remains attached to ownership and status." Savills concludes that the rising number of smaller households, the need for affordable housing and assisted living, the demand for flexible working space and the requirement for convenience and accessibility of publicly used buildings are only some of the factors that could potentially affect the property market. "Fast-growing cities may catch the investor's eye but it's the smart cities that put in place the infrastructure and innovative environment necessary to create sustainable development that will enjoy long-term success. The success achieved by several smaller cities also shows that, when it comes to investment prospects, size isn't everything."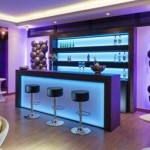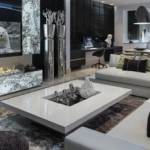 And now for an appropriate 21st century home, in the exceedingly smart city of Marbella, for this week's touch of sophistication… The three main pillars of this luxury apartment project in the heart of Marbella's Golden Mile – "The World Marbella" – are "arquitectonic" design, the use of new materials and latest construction technologies. The private urbanisation comprises five iconic buildings built using innovative, eco-friendly SISMO technology, with 112 state-of-the-art apartments from ground to fifth-floor levels set in stunning tropical gardens. From its elevated position and curved covered terraces, which are
extensions of the interior living space, the complex will offer excellent views across the Mediterranean, while the communal areas include a spa, gym, social hall and sports area. The two apartments featured here are priced at an exceptional €1.300,000 and €1,350,000, respectively.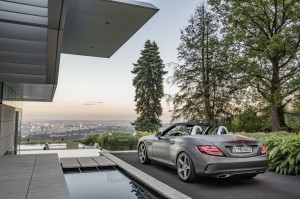 Finally, with a chic new life set up in one of these ultra-innovative apartments, what better car to park downstairs in the garage than Mercedes-Benz's re-launched compact roadster, the SLC, featuring significantly optimised technology and an enhanced look.
Special Selections
We appreciate your taking the time to read about these two cutting-edge apartments, but perhaps they are not exactly right for you? If not, we invite you to have a look at our other special selections for:
La Zagaleta
,
Luxury Villas
,
Golf Properties
,
Seafront Properties
,
Apartments
and
Special Offers
. Click on the category of your choice and follow the link. Also please feel free to roam around our website:
www.villamarbellanow.com
.