Showpiece Homes, Luxury Living… and Banderas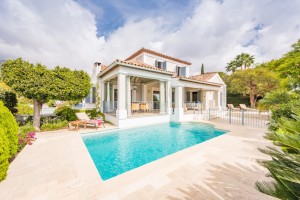 In recent years Antonio Banderas's presence at Easter celebrations in his Málaga birthplace has become one of the Holy Week's most glamorous highlights. He traditionally rents a hotel room overlooking the main processions, to entertain family and guests, and also maintains a long-standing association with one of the religious brotherhoods. On his latest visit home – he has a new penthouse in the city centre, as well as his long-time villa on the outskirts of Marbella – the multi-talented actor, producer, director, writer and singer showcased another facet of his professional portfolio: fashion designer. Last year he made the surprise announcement that he was beginning a fashion design course at the Central Saint Martins academy in London, with the aim of creating his own clothes brand. This week those plans came to fruition when he officially inaugurated the new headquarters in Churriana (Málaga) of Danish multinational textile company Bestseller. Often described as the "Scandinavian Zara" (its brands include Jack&Jones and Vero Moda), Bestseller will be launching the Antonio Banderas by Selected Homme collection in August.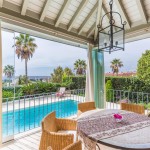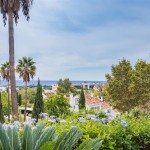 Pedro González, Bestseller director for Spain and Portugal, told the Diario Sur newspaper that Málaga had been chosen as the company's main Spanish base over Madrid and Barcelona, among other reasons, because of the international airport, AVE high-speed rail network and Costa del Sol lifestyle. Banderas's range will undoubtedly become one of the star attractions of a new initiative launched by the Diputación Provincial (provincial parliament) to promote the "quality and talent behind the Costa del Sol fashion industry" – with its more than 700 textile companies. "Málaga de Moda" ("Málaga in Fashion") is a follow-up to another promotional campaign initiated by the Diputación three years ago, "Sabor a Málaga" ("Taste of Málaga") to highlight the province's local produce. Villa Marbella Now had the opportunity of savouring the crème de la crème of the area's culinary delicacies this week when invited to an exclusive press presentation at the new La Galería gourmet market in Fuengirola. The market offers 12 food stands and a drinks bar open 365 days a year until late at night, "always serving quality products in exclusivity".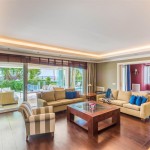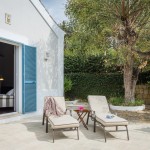 Further along the coast, Marbella-based family group Alfil also plans to open a gourmet market in the city's famous avenue, Ricardo Soriano, this autumn. Supported by leading local figures including Michelin star chef Dani García, the project will include a multi-functional room for tastings, presentations, conferences, exhibitions and celebrations. Meanwhile, García's Bibo bistro has been included in the prestigious Repsol guide's latest list of Spanish establishments where you can "eat well at the bar". Bibo (which has three Repsol Suns) was described as offering a dinner that people "fall in love with, are amazed by and are encouraged to order more and more dishes" – including creamy ham croquettes, Málaga prawns, ox tail brioche and, for younger tastes, even hamburgers and pizzas. We stay in this area, near Puente Romano hotel on Marbella's Golden Mile, for our featured home this week: a four-bedroom villa that would be the ideal family residence – priced at just €1,730,000. [caption id="attachment_4273" align="alignright" width="150"]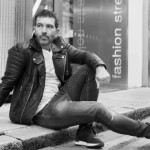 Banderas and Bestseller[/caption] [caption id="attachment_4274" align="alignright" width="150"]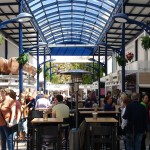 La Galería Gourmet Market[/caption]
Exceptional Homes
We appreciate your taking the time to read about this outstanding property, but perhaps it is not exactly right for you? If not, we invite you to have a look at our other special selections for:
La Zagaleta
,
Luxury Villas
,
Golf Properties
,
Seafront Properties
,
Apartments
and
Special Offers
. Click on the category of your choice and follow the link. Also please feel free to roam around our website:
www.villamarbellanow.com