Showpiece Homes and Luxury Living… Beachfront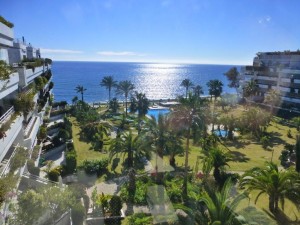 Summer might have officially begun back in June but for many people the festive season really only starts properly now, in July. For some this marks the beginning of an extended holiday period while for others (those still having to work!) it is an opportunity to at least dial back the schedule and spend more time relaxing with family and friends. Happily, for just about everyone it is time to savour the incomparable pleasures of living by the Mediterranean, when the sun is shining brightly, the glistening waters of the sea or pool beckon, and a bottle of chilled wine is resting close at hand in an ice bucket. For those visiting the Costa del Sol this year and contemplating more than just a holiday break – i.e. with plans to buy a second or even new permanent home – this is an excellent time to experience the lifestyle first-hand while checking out the many and varied property options available.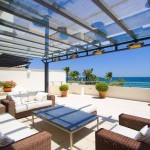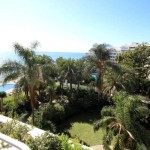 Furthermore, if investment is the priority rather than eventual private use, newly released figures show that holiday rental rates on the Spanish coast are increasing. According to a study by valuations company TecniTasa, the average rental for a front-line beach apartment in Spain is €595 a week, which is seven per cent more than at the same time in 2014. Obviously this varies from area to area around Spain but the Costa del Sol remains a prime destination for property investors seeking solid rental income. In the macro-urbanisation Sotogrande, for example, at the western end of the Costa del Sol, beachfront rents are among the highest in Spain, customarily over €1,500 per week. Overall, the number of visitors opting for holiday rental homes is also increasing. In April – according to figures releases by the ministry of industry – more than 5.5 million foreigners travelled to Spain, and over one-tenth of them opted for homes rather than hotels or other establishments, a 20.4 per cent increase compared with the same month the previous year. Spanish visitors are also increasingly choosing this option – so the market's future is looking particularly solid.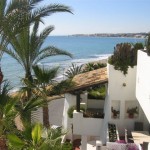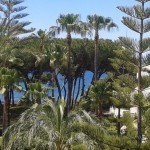 In general tourism terms, the outlook is just as bright. The Costa del Sol Patronato de Turismo (Tourism Board) forecasts growth of 4.5 per cent in the total number of tourists visiting Málaga province between June and September, and a 14.8 per cent rise in the number not staying at hotels. Ángeles Muñoz is no longer mayoress of Marbella after the municipal elections in May but an observation she once made about potential homebuyers remains relevant today. The evolution from tourist staying in a hotel to residential-tourist tended to pass through various stages, she said. First people visited and gained a proper feel for the area, and then they were well prepared to choose and buy their dream property. She attributed Marbella's reputation as a premier destination to several factors: unrivalled climate, international schools, clinics in the vanguard of latest medical advances and top sports amenities. And high-end luxury beachfront properties… she could have added. This week, coinciding with the start of the summer holiday season, we feature homes in one of Marbella's most select areas, the Golden Mile, which includes such stunning residential urbanisations as Casablanca, Las Torres and Los Verdiales in the vicinity of Marbella Club and Puente Romano. [caption id="attachment_3427" align="alignright" width="300"]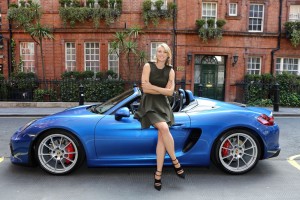 (Photo by David M. Benett/Getty Images)[/caption]
Special Selections
We appreciate your taking the time to read about these outstanding properties, but perhaps they are not exactly right for you? If not, we invite you to have a look at our other special selections for:
La Zagaleta
,
Luxury Villas
,
Golf Properties
,
Seafront Properties
,
Apartments
and
Special Offers
. Click on the category of your choice and follow the link. Also please feel free to roam around our website:
www.villamarbellanow.com
. Meanwhile, away from the Coast (but closely followed on TV by many of us staying here this summer), Wimbledon is drawing to the end of its first week. As always, the tennis championship combines glamour and exceptional sporting prowess, and one of the stars who perfectly embodies the two is Maria Sharapova. On the eve of the event, the Russian took time out from the practice courts to wear her other cap as a Porsche ambassador.