Santana and The Corrs Headline Starlite Festival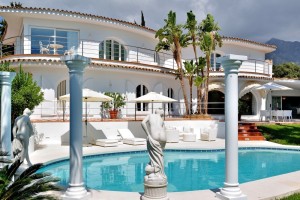 Starlite Marbella has accumulated an impressive portfolio of performers since its launch in 2012. Audiences have been able to enjoy dozens of top concerts covering a diverse spectrum of genres and international stars, from Lenny Kravitz, Bryan Adams and Anastacia to Lionel Richie, Julio Iglesias and Tony Bennett. In 2014, the festival was even the setting for the Spanish premiere of The Expendables 3, with several of the film's stars – Sylvester Stallone, Jason Statham, Wesley Snipes, Kellan Lutz and Málaga's own Antonio Banderas (who also co-hosts the annual Starlite charity gala in August) – in attendance.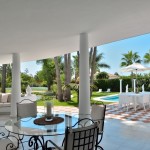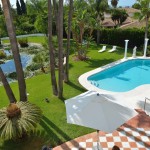 Each year, some of the perennial favourites return to the former quarry that has been transformed into a picturesque amphitheatre, but the festival always welcomes at least a couple of star-studded "debutantes". That trend continues for this year's festival, which is still a couple of months away but has already confirmed several appetising dates for music fans. These include Led Zeppelin legend Robert Plant and his new band, The Sensational Space Shifters (16 July), guitar maestro Santana (24 July) and Irish band The Corrs (16 August), who will be featuring songs from their new album "White Light", as well as the irrepressible Tom Jones (1 August) and the "French Frank Sinatra", Charles Aznavour (29 July). Described by the organisers as "a micro-universe where everything is possible", and considered one of Europe's premier cultural events, the 2016 Starlite Marbella runs from 14 July to 20 August. In addition to music concerts the month-long festival schedule also includes gastronomy, fashion, cinema, art and a discotheque with DJs. The music spotlight will not only be focused on the Starlite this summer, however. Back down the road on the Golden Mile, the Puente Romano Beach Resort & Spa's tennis club will be the setting for a concert by Seal (18 July), as part of a celebratory tour marking his 25-year music career.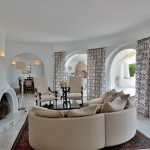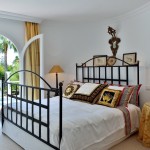 Further down the coast, at Fuengirola's Sohail castle, Simply Red will be performing on 18 August; while two days later DJ Armin Van Buuren will be presenting his "Armin Only Embrace" show at the San Pedro Alcántara football stadium (earplugs mandatory for those living nearby and not attending the concert). Meanwhile, the same venue will have a rather more sedate visitor on 9 July, when Mark Anthony (aka former husband of Jennifer Lopez) will be showcasing his popular tropical salsa tunes. Returning to the Starlite, its amphitheatre venue is located on the northern outskirts of the Nagüeles residential estate, home to an ultra-exclusive array of properties including this magnificently lavish villa (priced at an excellent €1,850,000). [caption id="attachment_4341" align="alignright" width="300"]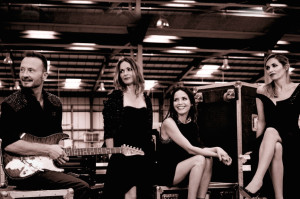 The Corrs set to perform at Starlite Marbella[/caption] Finally… a series of events will be held in Madrid and elsewhere in Spain this weekend in the lead-up to Europe Day on Monday 9 May, commemorating the "Schuman Declaration" in 1950 that led to the creation of the European Coal and Steel Community – forerunner of the European Community and current European Union, which Spain joined 30 years ago.
Exceptional Homes
We appreciate your taking the time to read about this outstanding property, but perhaps it is not exactly right for you? If not, we invite you to have a look at our other special selections for:
La Zagaleta
,
Luxury Villas
,
Golf Properties
,
Seafront Properties
,
Apartments
and
Special Offers
. Click on the category of your choice and follow the link. Also please feel free to roam around our website:
www.villamarbellanow.com