Picasso Premiere with Banderas… and Julio Iglesias to Sell Costa Estate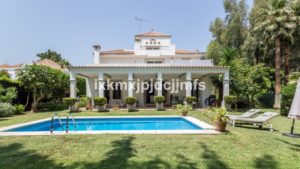 Well, first a clarification. It is true that Antonio Banderas will be in Málaga next week for the world premiere of National Geographic's TV series "Genius: Picasso". What is less clear, however, is if Julio Iglesias actually is planning to sell his sprawling luxury property in the hills above Marbella – for a reportedly eye-watering €145 million. The Spanish press initially reported that the 74-year-old Spanish crooner and his Dutch second wife Miranda Rijnsburger had put their Ojén home on the market, albeit "discreetly to avoid possible nosy onlookers", apparently because of a disagreement with the Junta de Andalucía (regional government) over approval for two new access roads. Later in the week, one media outlet quoted people close to the singer as denying the news. "They have no intention of selling, they love their home, and they want to be here." The extended Iglesias family (three children with first wife Isabel Preysler and five with Miranda) are known to enjoy their summer holidays at the estate, and Julio and Miranda celebrated their reception there in 2010 after a religious ceremony in the Virgen de la Carmen church in Marbella.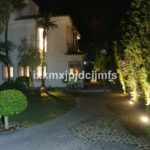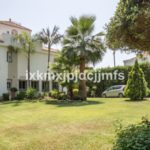 The property is one of the most spectacular on the Costa del Sol. Extending over 450 hectares highlighted by vast landscaped areas and a forest with 100-year-old cork oaks, it is called "Las Cuatro Lunas" ("The Four Moons") after his 2000 album "Noche de Cuatro Lunas". Iglesias purchased it in 2010 from a Lebanese sheik. The main house has seven bedrooms, eight bathrooms, a recording studio and a bodega well-stocked with the main wine he reportedly treats guests to: Vega Sicilia. In addition, the estate has several guest lodges, two heliports, a gymnasium, a huge pool (parts of which cross over into Marbella municipality), an eco-friendly vegetable garden and hiking tracks. Plus, presumably, some other hidden treats and treasures – to justify the rather daunting price tag! Meanwhile, we have previously reported that Banderas is believed to have his own Marbella villa – in Los Monteros – on the market, but certainly not his more recently acquired and refurbished penthouse in Málaga, where he will be ensconced next week and during Easter. First up, before he changes his cool Hollywood persona for the more solemn garb of a religious brotherhood marshal in the local street parades, there is the premiere on Thursday 22 March of the second season of the "Genius" series (the first one featured Albert Einstein), at Teatro Cervantes – not far from the famous artist's birthplace and Banderas's apartment. The series itself is due to start broadcasting worldwide in April.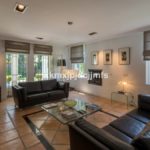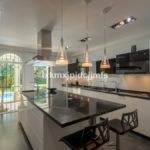 Some of the scenes were filmed with Banderas in Málaga last year, including in the same house where Picasso was born in 1881, the church where he was baptised and the bullring where he found inspiration. Created for Fox 21 Studios, the 10-part series covers Picasso's early childhood years in Spain and his latter life in Paris, exploring his devotion to painting, his contribution to modern art and his turbulent personal life.
Luxury Living
For those whose budget doesn't extend to €145 million, our featured home of the week – a stunning villa in Nueva Andalucía (Marbella) – is a veritable bargain at just €1,450,000.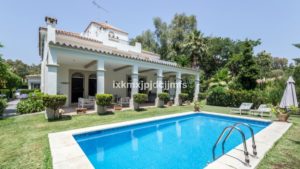 Exceptional Homes
We appreciate your taking the time to read about this outstanding property, but perhaps it is not exactly right for you? If not, we invite you to have a look at our other stunning selections for:
Luxury Villas
,
Apartments
,
Golf Properties
,
Seafront Properties
,
La Zagaleta
and
Special Offers
. Simply click on the category of your choice and follow the link. Also please feel free to roam around our website:
www.villamarbellanow.com