Owning a Home: the Spanish Dream… for Spaniards!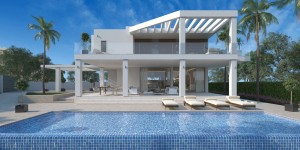 Many of us living in Spain for a while will have gone slightly "native" over the years, but how well do we know our new neighbours? Leading flights and hotel search engine Jetcost carried out a survey to find out more about Spaniards' wish lists. The most popular was owning their own home (75 per cent) followed by travelling around the world (70 per cent) and flying in first class (62 per cent). Then, perhaps surprisingly, making a parachute jump (57 per cent) ahead of having children (53 per cent). After that… overcoming a phobia, becoming a millionaire, having a body of their dreams, owning their own business and writing a book. And their dream destinations? In order: Thailand, Australia, United States, Japan, New Zealand, Kenya, Indonesia, Caribbean, Argentina and China. As for our view of Spain… the Elcano Royal Institute regularly assesses the brand strength of various countries around the world. Its latest "country image barometer" for Spain, based on the views of several thousand citizens surveyed in European, Asian, African and American countries, pinpoints stunning beaches, culinary creativity and sports stars as being the main aspects of their enduring image of Spain.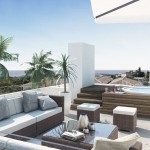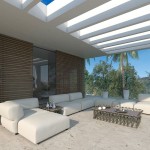 Predictably, the country's most highly valued commodity is holiday amenities and attractions, while olive oil and wine are considered to be its main premium products. Japan had the best result on the barometer, 7.6 compared with Spain's 7.1. Meanwhile… an article in the Sur daily newspaper provided some fascinating statistics on the Costa del Sol's 103 municipalities and their geographic and demographic diversity, based on figures from the National Statistics Institute. For example… - Atajate has the lowest number of officially registered inhabitants (on the "padrón") in Málaga province: 171. - Benahavís has experienced the greatest growth, proportionally, over the last 10 years: 156.7 per cent, from 2,860 to 7,342. In overall numbers, Benalmádena takes top spot: 16,947 additional residents.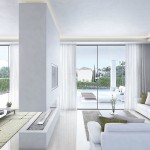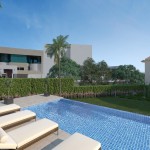 - Benahavís also has the highest proportion of foreigners: 63.6 per cent, including 2,060 Britons compared with 2,672 Spaniards. - For those preferring a more Spanish ambience, Igualeja has the fewest number of foreign residents: just four among a total population of 793. - The largest municipality is Antequera, extending over 749.3 square kilometres, followed by Ronda (481) and Málaga capital (395); while the smallest is Árchez (only five square kilometres). - The densest population is living in Fuengirola (7,472 inhabitants per square kilometre), with Torremolinos (3,406) second and Benalmádena (2,502) third; and the municipality with the fewest inhabitants per square kilometre is Parauta (five). - The most common given names are Antonio and María, and the surname of the largest number of people in Málaga province is García (the same as in Spain overall).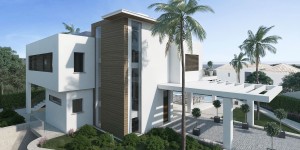 Luxury Living
Back to Benahavís for our featured home of the week: an ultra-modern villa in El Herrojo-La Quinta Golf & Country Club, great value at €1,895,000.
Outstanding Homes
We appreciate your taking the time to read about this exceptional property, but perhaps it is not exactly right for you? If not, we invite you to have a look at our other stunning selections for:
Luxury Villas
,
Apartments
,
Golf Properties
,
Seafront Properties
,
La Zagaleta
and
Special Offers
. Simply click on the category of your choice and follow the link. Also please feel free to roam around our website:
www.villamarbellanow.com