More Good News for the Costa del Sol Property Market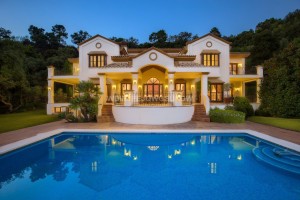 It's now June, the countdown is beginning to summer (at least officially, as the weather is already sublimely warm) and there is plenty of good news out there to encourage tourists to make their stays more permanent and buy a holiday home in southern Spain. For starters… according to TheMoveChannel's latest Top of the Props index, Spain is back as the number one destination for international buyers, having been overtaken by the USA (perhaps oddly) the previous month. Spain also accounted for 31 of the 50 most searched-for locations on The MoveChannel.com in the first quarter of the year, an all-time high for any country. "Even with the more expensive buying costs for Brits brought about by Brexit," said CEO Dan Johnson, "Spanish property's affordability is at its most appealing in 2017, as bottomed-out prices mean that capital growth is possible for investors."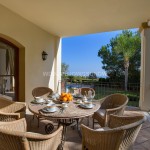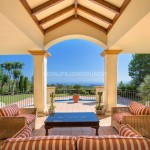 - New research by the Health Care Access and Quality Index (HAQ), published in the authoritative UK journal The Lancet, has ranked Spain a lofty eighth in the world. The index studied the quality of health care in 195 countries by measuring mortality rates from causes that should not be fatal in the presence of effective medical care. Spain scored 90 points out of a maximum of 100, to be ranked above other European countries including Italy, France, Germany, the UK and Portugal. Andorra topped the HAQ with 95 followed by Iceland, Switzerland, Sweden and Norway. Spain scored maximum points (100) in its treatment of diphtheria, tetanus and measles and was just one short of the perfect score for maternity and respiratory treatment. It is also the global leader in organ donations, carrying out more transplants per capita than any other nation in the world; and has the highest life expectancy in Europe (according to a Eurostat study earlier this year). - Latest figures from the Spanish Land Registrars Association showed foreign demand for property in Spain increasing by 15.6 per cent in the first quarter of the year. In spite of ongoing Brexit concerns, the British remained the biggest group (15 per cent of foreign market share) followed by the French (10 per cent) and Germans (eight per cent).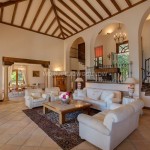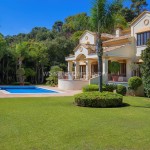 - According to a report by real estate consultants Aguirre Newman, a scarcity of new homes (just under 4,000 in the whole of Málaga province) has led to a 20 per cent increase in prices in Mijas municipality over the past year. The second highest rise for new homes was in Marbella (17 per cent). Another study by valuation specialists ST Sociedad de Tasación determined that the Costa del Sol had the highest volume of available new homes of any area on the Mediterranean coastline. - La Zagaleta has always been keen to preserve its status as one of Europe's most exclusive residential estates, and one of the ways it ensures that is by ensuring ultra-low building density. According to business development manager Ignacio Pérez Díaz, interviewed in the Sur daily newspaper, the Benahavís urbanisation plans to allow construction of just 10 homes a year until all 420 plots are developed. Only 240 homes have been built to date.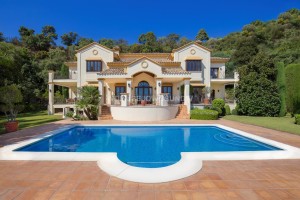 Luxury Living
We stay in this picturesque mountain area, high above the Marbella coastline, for our featured home of the week: a magnificent villa built on an extensive south-facing plot and priced at an excellent €2,950,000).
Outstanding Homes
We appreciate your taking the time to read about this exceptional property, but perhaps it is not exactly right for you? If not, we invite you to have a look at our other stunning selections for:
Luxury Villas
,
Apartments
,
Golf Properties
,
Seafront Properties
,
La Zagaleta
and
Special Offers
. Simply click on the category of your choice and follow the link. Also please feel free to roam around our website:
www.villamarbellanow.com