Marbella and Benahavís… Gourmet Capitals of Southern Europe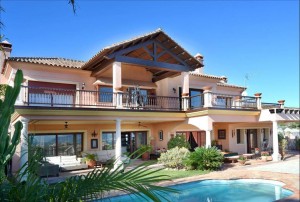 It truly was a crème de la crème of top international chefs. Every year Dani García, whose growing restaurant portfolio includes his two-star Michelin star establishment in Puente Romano Beach Resort & Spa, brings together an elite group of chefs from around the world to pay tribute to one of their stellar colleagues. This year that honour was bestowed on Nobuyuki Matsuhisa, who is considered the doyen of global Japanese cuisine, and (as we reported two weeks ago) has just announced the opening of his first Nobu restaurant in Spain, also in Puente Romano. The idea behind the annual event, "A Cuatro Manos" ("With Four Hands"), is for top chefs to offer their interpretations of the chef of honour's specialities. One evening, Nobuyuki exclusively cooked for just eight supremely fortunate diners; another night, he and García worked side by side on a tasting menu for 70 people; and on a third night other guest chefs weaved their own individual magic on Nobu's creations. They included Ferran Adrià (from the former number one ranked restaurant in the world, El Bulli) and José Andrés (who has famously been sued by President Donald Trump, and counter-sued, for a joint restaurant deal gone sour in Washington), and they were joined by several other chefs from multi Michelin-star restaurants to cook a meal for 91 diners who forked out €450 each for the privilege.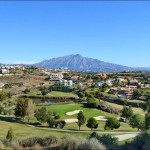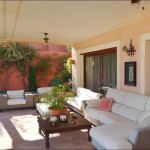 Away from the kitchens, they had the chance to savour the delicacies at other top local establishments. Nobuyuki, García and Adrià, for example, lunched at Los Marinos in Fuengirola – where the Japanese chef said he was enchanted by the traditional Spanish seafood dishes. Once their sumptuous week-long event was concluded, attention turned to Benahavís, where the town hall, Escuela de Hostelería Sabor a Málaga catering school and Daily Tourist Marbella officially presented the fourth edition of Gastromía. Over the next two months, a judging panel will taste tapas and dishes entered by local restaurants in the competition, and from 22 to 26 May each participating establishment will offer clients a free tasting of their entries. The winner's trophy has been designed by sculptor Chico Repullo, whose grandfather was one of Pablo Picasso's sisters, and the winner will be announced on 31 May.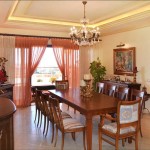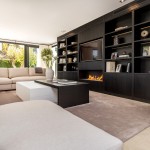 Meanwhile, Grupo Alfil has opened its "Abastos & Viandas" ("Food & Groceries") gourmet market with 14 diverse culinary stalls on the lower floor of Edificio Alfil in the Marbella town centre; and the Junta de Andalucía has also just approved a project to convert the Estepona municipal market in the San Luis castle area into a gourmet establishment. And this weekend the Costa del Sol gourmet agenda is rich with a variety of classic events, including: - "Tapas for Lent" in Alhaurín El Grande - "Route of Casseroles and Desserts for Lent" in Alhaurín de la Torre - "Best Food Truck Festival" in Cártama - "Gastronomy Route" in Riogordo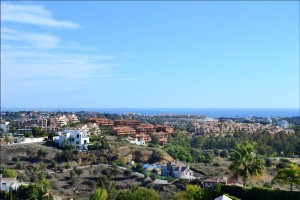 We return to Benahavís for our featured property this week: a modern townhouse located in a prestigious development surrounded by golf courses and priced at an excellent €1,800,000.
Outstanding Homes
We appreciate your taking the time to read about this exceptional property, but perhaps it is not exactly right for you? If not, we invite you to have a look at our other stunning selections for:
Luxury Villas
,
Apartments
,
Golf Properties
,
Seafront Properties
,
La Zagaleta
and
Special Offers
. Simply click on the category of your choice and follow the link. Also please feel free to roam around our website:
www.villamarbellanow.com