Golden Opportunities for Property Investment in Spain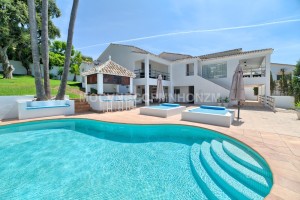 Spain might have been in the news for the wrong reasons this past week but one thing never changes. The country remains one of the world's premier tourist-residential destinations, even for investors as far away as South Africa who see it as offering "one of the best deals in global real estate". According to a report on the South African website Moneyweb, compatriots looking to invest in property abroad are attracted by Spain's golden visa programme, a property market in "full growth phase" and Spanish GDP growth that is nearly double the Eurozone average at 3.2 per cent. "For South Africans looking to buy property overseas," reports the site, "the benefits of investing in the Spanish market are two-fold: buyers can make a return on their investment and can easily rent their second home to either locals or the millions of tourists who visit Spain each year."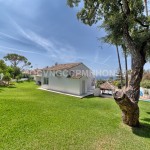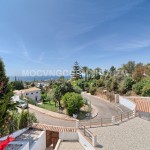 However, even more appealing for South Africans than the financial returns of Spanish property is Spain's decision to grant residency permits to non-EU citizens who buy property valued at €500,000 or more, with permission extended to the property owner's spouse and children. "Although the high price tag limits Spain's golden visa programme to the wealthy, Spanish residency permits give South African families the ability to travel visa-free to Spain and within the Schengen zone, access to some of the finest schools, universities and healthcare systems in the world, and establish or expand their business in the stable European economy." The website concludes that "the best markets are Cataluña and coastal Spain due to their booming tourist industries and the rising capital growth of properties in the areas". As Cataluña hits a bit of a speed bump with its current travails, 1,000 kilometres away on the Costa del Sol, Spain's (arguably – we're slightly biased) most coveted coastal residential-tourist area maintains its enduring appeal for investors, second-home buyers and newly-settled expatriates.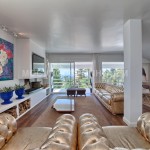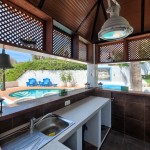 In Mijas, for example, the mayor Juan Carlos Maldonado recently reported that, in spite of Brexit and its potential repercussions, €200 million in British real investment has been earmarked for the municipality over the next 10 years. This, he said, highlighted the fact that Mijas offered a sense of security for investors. The municipality is home to more than 11,000 officially registered Britons on the town hall "padrón". His optimism is supported by figures from Spain's National Statistics Office which show that the number of retirement-age Britons living in Spain has doubled over the past decade. That is likely to increase, or at least stabilise, following the U.K. government's announcement that it will not freeze the state pension post-Brexit, as is the case in non-European Union countries. They and other foreign residents (as well as our Spanish neighbours, of course) will also have been relieved at the decision by Andalucía's regional government to significantly reduce Spanish inheritance tax. The changes are expected to mean that 95 pr cent of inheritors in Andalucía will not have to pay any tax after inheriting assets from their parents or spouse: i.e. with inheritances equal to or below €1 million exempt from tax.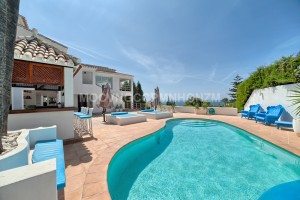 Luxury Living
One residential area between Mijas and Marbella that maintains its popularity through thick and thin is El Rosario, home to this magnificent villa – great value at €1,125,000.
Outstanding Homes
We appreciate your taking the time to read about this exceptional property, but perhaps it is not exactly right for you? If not, we invite you to have a look at our other stunning selections for:
Luxury Villas
,
Apartments
,
Golf Properties
,
Seafront Properties
,
La Zagaleta
and
Special Offers
. Simply click on the category of your choice and follow the link. Also please feel free to roam around our website:
www.villamarbellanow.com