Enjoying a World-Beating Quality of Life on the Costa del Sol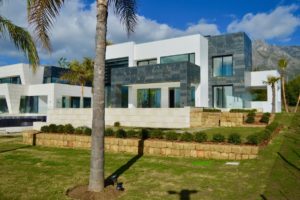 Last week we looked at the reasons why Spain is Europe's most popular retirement havens, and ranked seventh in the world, according to International Living. It is also true, however, that major residential-tourism hotspots such as the Costa del Sol are equally as popular with younger expatriates and holidaymakers. An authoritative survey by InterNations, the world's largest network for people who live and work abroad, has outlined just why Spain is considered to be one of the world's premier countries when it comes to quality of life: i.e. a good work-life balance, access to quality healthcare, education and infrastructure, as well as cost of living and career opportunities – with warm weather also helping. The company asked 12,500 expats, representing 166 nationalities and living in 188 countries or territories, to rate 43 different aspects of life abroad, taking into account factors such as: Leisure Options; Personal Happiness; Travel & Transport; Health & Well-Being; Safety & Security.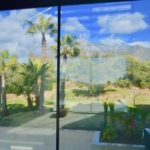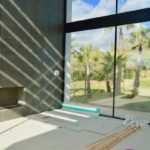 So to Spain… "When you look at the main reason for relocating to Spain, a better quality of life is the clear winner: 26 per cent, more than three times the global average (eight per cent), cite this factor. And Spain does not disappoint; nine in 10 expats (90 per cent) are satisfied with their life in Spain, 12 percentage points more than the global average. It's a consistently strong area for Spain: across all four years of Expat Insider, the country has always been in the top-10 of the Quality of Life Index, ranking third in 2017. "There are many reasons for this: around nine in 10 respondents are overall happy with travel opportunities (90 per cent), their personal safety (91 per cent) and available leisure activities (89 per cent). One British respondent puts it very simply, 'We love Spain. The climate and the lifestyle suit us perfectly.' An impressive 96 per cent only have good things to say about Spain's weather and climate, which close to two-thirds (66 per cent) even consider excellent!"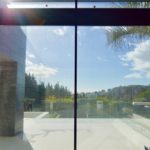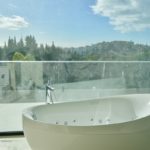 When it came to the Family Life index, respondents' satisfaction extended to available leisure activities for children. Parents were particularly satisfied with the availability and costs of childcare and education, and overall found Spain to be safe and child-friendly. "Friendliness simply seems to be a part of Spanish life: at least four in five respondents agree that there's a friendly attitude in general (85 per cent) as well as toward foreign residents in particular (80 per cent). 'I love the openness and friendly demeanour (of the people). They have made this experience an incredible one so far and I can't wait to see what the future holds!', a U.S. American says." Over four-fifths of expats (81 per cent) also thought it was easy to get used to the local culture, helping Spain reach sixth place in the Feeling Welcome sub-category of the Ease of Settling In Index. "Three in 10 respondents even felt at home in Spain nearly straight away." As for relocating to Spain, close to seven in 10 respondents (68 per cent) considered the cost of living a potential benefit of their move. "After moving, this favourable opinion hasn't changed much: only 19 per cent, less than half the global average of 40 per cent, consider housing to be expensive. Over four in five (82 per cent) rate the cost of living positively in general, and more than double the global average (15 per cent) even consider it to be very affordable (33 per cent).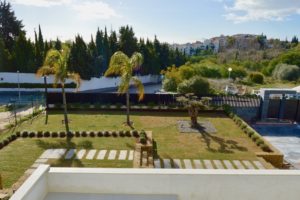 According to the survey, expats in Spain also report very high levels of personal happiness: about nine in 10 (89 per cent) are satisfied with life in general. In addition, Spain receives top ratings for leisure options as well as health and wellbeing. "Among survey respondents in Spain, over eight in 10 (82 per cent) are generally happy with their socialising opportunities, and even more (89 per cent) rate the available leisure activities positively. The Mediterranean sun proves hard to resist: two-thirds (66 per cent) couldn't be any happier with the weather and climate."
Luxury Living
When it comes to quality of life, few areas in Spain – or the world, for that matter – can rival Marbella's Golden Mile, as highlighted by this superb villa priced at an excellent €3,140,000.
Exceptional Homes
We appreciate your taking the time to read about this outstanding property, but perhaps it is not exactly right for you? If not, we invite you to have a look at our other stunning selections for:
Luxury Villas
,
Apartments
,
Golf Properties
,
Seafront Properties
,
La Zagaleta
and
Special Offers
. Simply click on the category of your choice and follow the link. Also please feel free to roam around our website:
www.villamarbellanow.com