Brexit Reassurances from Spain and the UK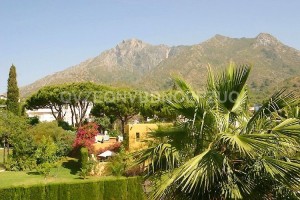 Spanish authorities were out in force at this week's World Travel Market in London, showcasing the Costa del Sol's assiduous appeal as a premier global tourist and expatriate destination. From national energy, tourism and digital agenda minister Álvaro Nadal to Andalucian regional president Susana Díaz, plus a considerable entourage of provincial and local representatives, the message was clear: Spain, Andalucía and – specifically in our case – the Costa del Sol not only offer incomparable attractions, infrastructure and services for holidaymakers and residential-tourists alike, but they also remain firmly committed to ensuring British visitors and residents avoid any major repercussions from Brexit (and Cataluña). Díaz reported that Andalucía was expected to end the year with record figures of 29.4 million tourists and 52 million hotel stays (a significant proportion on the Costa del Sol); while Andalucian minister for tourism Francisco Javier Fernández said the region expected to welcome six per cent more British tourists in 2018, thanks to its "quality and diversity".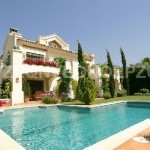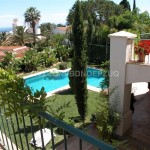 Málaga mayor Francisco de la Torre was even more ebullient, predicting that the Costa capital would have 20 per cent more British tourists next year. Meanwhile, Nadal was positive but more cautious, noting, "It's too soon to venture the final figures, but there are elements that give us cause for moderate optimism… It is difficult to compete with Spain when it comes to quality, experiences, security and infrastructure." In other Brexit-related news… - Speaking during the ICA Legal Professionals Congress in Málaga, British Embassy economic and labour affairs attaché Paul Clark said the UK expected to reach an agreement with Spain that would allow both countries to continue their mutually beneficial relationship. He added that British real estate investors did not believe Brexit would deter them from their commitment to Marbella, thanks to its "optimum conditions for investing their wealth".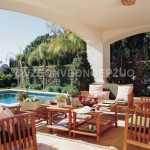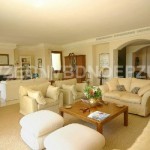 - A forum on tourism and the potential consequences of Brexit organised by DOM3 concluded that the initial situation of uncertainty had "normalised". An authoritative Costa del Sol-based association of businesspeople involved with the high-end real estate market, DOM3 noted that there had been a drop in sales among British clients but mostly at the lower end of the market. Its president Laura Pou, said forecasts for the British market remained encouraging and positive, with the "Golden Triangle" area comprising Marbella, Benahavís and Estepona being especially profitable and interesting for investors. - Spain's foreign minister Alfonso Dastis told the BBC, "I do hope that there will be a Brexit deal. If there is no deal we will make sure that the lives of ordinary people who are in Spain, the UK people, is not disrupted. As you know, the relationship between the UK and Spain is a very close one in terms of economic relations and also social exchanges. Over 17 million Brits come to Spain every year and many of them live here or retire here and we want to keep it that way as much as possible."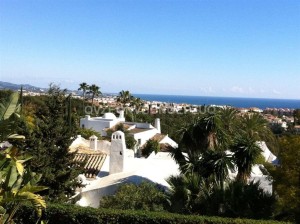 Luxury Living
It was announced this week that Puente Romano tennis club would be the venue from 2 to 4 February of the Davis Cup match between Spain and the UK, so we stay in the Golden Mile area for our featured home of the week: a stunning modern villa in Balcones de Sierra Blanca – excellent value at €2.4 million.
Outstanding Homes
We appreciate your taking the time to read about this exceptional property, but perhaps it is not exactly right for you? If not, we invite you to have a look at our other stunning selections for:
Luxury Villas
,
Apartments
,
Golf Properties
,
Seafront Properties
,
La Zagaleta
and
Special Offers
. Simply click on the category of your choice and follow the link. Also please feel free to roam around our website:
www.villamarbellanow.com