Bloomberg Confirms Spanish Property's "Hot" Status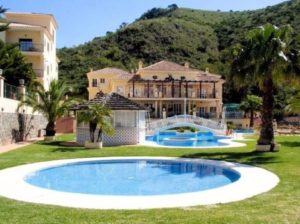 Last week we highlighted the consolidation of Spain's residential property market in 2017, and general and widespread forecasts of ongoing growth in 2018. Just as reassuring, however, has been the post-crisis progress in other key real estate sectors – including commercial. An upbeat report by the authoritative global news outlet Bloomberg, titled "A Decade After Bubble, Spanish Real Estate a Hot Buy Again", noted that investment in malls, warehouses, hotels and offices was (when 2017's final figures were confirmed) set to reach the highest since 2007. "Banks are clearing the way for the turnaround, beating their euro-zone peers in ridding their balance sheets of foreclosed assets and luring foreign buyers to heavily discounted properties. And with Spain's economy now outpacing the rest of the continent, 2018 is set to be as strong for commercial real estate investment as 2017, according to Savills Plc." Bloomberg quoted Ismael Clemente, founder and chief executive officer of Madrid-based Merlin Properties Socimi SA (Europe's third-largest real estate investment trust), who said, "It's basically the year when it's all come together. The Spanish economy is doing well, its banks are healthy, there's a very investor-friendly legal framework and property is still cheap compared to other European cities."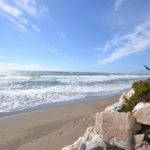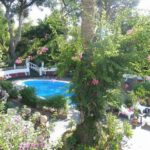 According to Bloomberg, the recovery started in 2012 with a €41 billion banking-system bailout, and is gathering pace as lenders discount and clear out toxic property assets. Another industry expert interviewed by the outlet, Fernando Rodriguez de Acuna Martinez, director of Madrid-based real-estate consultancy R.R. de Acuna & Asociados, observed, "When the global financial crisis broke out, the phones literally stopped ringing overnight and they stayed silent until 2012, when the Spanish bank rescue came. Investment volumes today are the fruition of that bailout, which has allowed lenders to mark down real estate loans and assets at a price investors will pay." Savills predicts that investment in Spanish commercial property will reach €8.9 billion by the end of this year, up from €1.9 billion in the post-crisis depths of 2011 and approaching the €10.8 billion of 2007.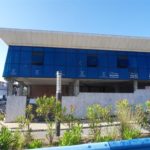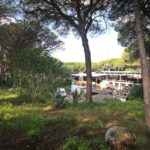 "Just over two-thirds of the money this year has come from foreign buyers," notes Bloomberg, "with retail assets the most popular investment, followed by hotels and offices, Savills data show. The economy is also helping drive deals, with Spain forecast to grow 3.1 per cent this year (2017) and 2.5 per cent in 2018. That beats the major euro-area nations and shows that even the political turbulence sparked by the Catalan secession crisis… failed to knock Spain's recovery off track." Luis Espadas, head of capital markets at Savills in Madrid, told Bloomberg, "Unemployment at a nine-year low, and prime minister Mariano Rajoy's ambition to have 20 million Spaniards in work by 2020, are helping consumer and business confidence and translating into higher rents for retail and office properties. Rents are rising and so is occupancy, and that's what's motivating investors. They can see there's still a lot of upside."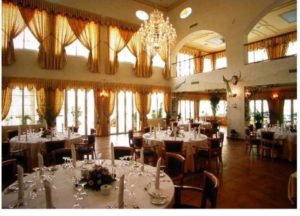 Coinciding with this encouraging news about the Costa del Sol commercial market, this week we feature five properties with excellent investment and business potential.
Exceptional Homes
We appreciate your taking the time to read about these outstanding commercial opportunities, but perhaps you are looking for a residential property? If so, we invite you to have a look at our other stunning selections for:
Luxury Villas
,
Apartments
,
Golf Properties
,
Seafront Properties
,
La Zagaleta
and
Special Offers
. Simply click on the category of your choice and follow the link. Also please feel free to roam around our website:
www.villamarbellanow.com