Away from the football pitch… a glint of luxury
[caption id="attachment_1405" align="alignright" width="300"]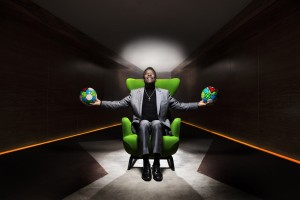 Legendary Pelé and Hublot[/caption] The international spotlight has now moved away from elegant Marbella to vibrant Brazil as the football World Cup takes centre-stage but – to the relief of non-football fans – it's not all about the round-ball game over the next month. Just as the recently concluded Marbella Luxury Weekend showcased a stunningly diverse array of ultra-select products, the World Cup has its own display cabinet of sparkling trinkets – highlighted by Hublot, the official timekeeper and official watch.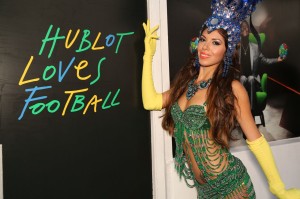 In the lead up to the event, such giants of the sport as Pelé, and coaches José Mourinho (Chelsea), Luiz Felipe Scolari (Brazil) and Roy Hodgson (England), as well as the Juventus de Turin, Paris Saint-Germain, Bayern Munich and Guangzhou Evergrande clubs, have been ambassadors for the brand throughout the world, working on a variety of projects including some in aid of charity and others such as a series of evocative promotional portraits "which reveals them as they've never been seen before". Brazilian "national treasure" Pelé, for example, was photographed on a stair landing in a fashionable Ipanema hotel in Rio, "revealing his kindness and attesting to a strength and fitness extraordinary for his age". Each photo bears Hublot's symbol for the FIFA World Cup – a football painted and decorated by Brazilian artist and sculptor Romero Britto – and the photos were taken by Swiss freelance photographer Fred Merz. [caption id="attachment_1419" align="alignleft" width="150"]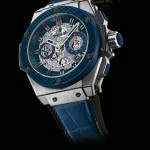 King Power Special One[/caption] Mourinho was photographed surrounded by clocks in a shadowy basement during a visit to the Hublot manufacture in Switzerland, where a watch – the King Power Special One – was unveiled in his honour. As to be expected, it is not an average watch: the dark blue carbon fibre is the result of an unprecedented technical process, with the colour directly integrated in the fibres arranged in the mould and the whole assembly then pressurised. Why blue? Because it's the Portuguese's signature colour... his ties, shirts, always a touch of blue. [caption id="attachment_1423" align="alignleft" width="150"]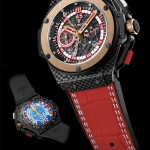 King Power 66 Hodgson[/caption] Roy Hodgson might not share The Special One's – well – special attributes but he has also had a watch created and named in his honour by Hublot. The Hublot King Power 66 Hodgson is a Limited Edition of 66 pieces to commemorate the year that England won the World Cup. The idea was hatched from Roy's son Christopher, who also collaborated with Hublot on the design. [caption id="attachment_1417" align="alignright" width="150"]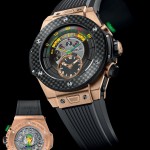 Soccer Big Bang[/caption] The star of Hublot's World Cup collection, however, is the "Soccer Bang". More formally known as the "Hublot Big Bang Official Watch of the 2014 FIFA World Cup Brazil", the timepiece is the brand's first Big Bang Unico Bi-Retrograde Chrono. It is available in two versions: an 18-carat King Gold with carbon fibre bezel limited to just 100 pieces; and black ceramic, also with a carbon fibre bezel, which is limited to 200 numbered pieces. Of course, anyone wanting to acquire one of Hublot's timepieces doesn't necessarily have to catch a flight to Brazil. Far better to purchase a home in Puerto Banús and be within five minutes walking distance of the Port's exclusive international boutiques. [caption id="attachment_1403" align="alignright" width="300"]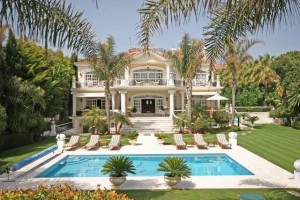 Picasso magic in Banús
[/caption] Like the property featured here… a five-bedroom villa with magnificent views over the Mediterranean sea and originally owned by famous Spanish dancer and Hollywood actor "Antonio El Bailarín". The swimming pool in the garden has a painting by Picasso on the tiles, a gift from the artist to his lifelong friend Antonio; and the house was re-built 15 years ago with no expense spared – transformed into one of the prime properties in southern Spain. Click
here
to see more.