Autumn Overview… More Good News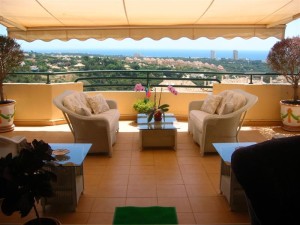 Perhaps it was the pleasant setting or maybe the relaxed mood (or more likely both) but we were delighted this past week to find ourselves among a group of local professionals with an invigorating sense of optimism about the Costa del Sol's short, medium and certainly long-term prospects. The occasion was Redline's 11th anniversary, and the Marbella-based marketing company chose Biopark Fuengirola to host a select group of media, PR and business representatives for a mid-morning celebration followed by a thoroughly enjoyable VIP visit around the park. Much more than a zoo, the Biopark is well worth a visit by anyone who loves seeing animals in a "happy" environment while also being keen to support the foundation's internationally recognised commitment to the protection of endangered species.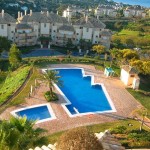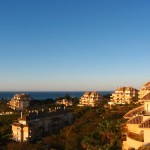 Chatting to the guests, we found that they were all upbeat about the Coast's future evolution after emerging from the crisis (earlier, in fact, than many other parts of Spain), a view that we have highlighted previously in this second half of 2015 and which is well reflected specifically in the property sector. As we savoured freshly percolated coffee and festive cake while contemplating the park's verdant, tranquil surroundings and diverse fauna, it was understandable why those present would be in a positive frame of mind. However, there are also many other tangible signs this autumn that the Costa del Sol is well past the worst of its post-2008 blues and is once again on the rise. Here we outline just a few… - The newly-released 2015 "Health at a Glance" report from the Organisation for Economic Co-Operation and Development notes that life expectancy at birth in Spain has increased more rapidly than in many other OECD countries. After ranking sixth in 2000, Spain now has the second highest life expectancy in the world, almost equal to Japan's (83.2 years compared with 83.4 years). According to the OECD, "These gains in life expectancy have been driven by large reductions in mortality from cardiovascular diseases among men and women." - Industry professionals attending the World Travel Market in London earlier this month were told by the Association of British Travel Agents that bookings for visits to the Costa del Sol this winter are up more than 20 per cent compared with the same period last year – and they forecast even better figures for next summer. This ongoing growth in the area's popularity was attributed to six key factors: an overriding sense of security; excellent flight connections; a wide diversity of attractions, known in the trade as "beach plus"; magnificent climate (320 sunny days a year); a varied range of specialist accommodation options; and the strength of the UK economy and pound, together with a favourable exchange rate.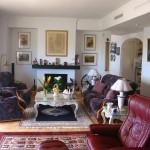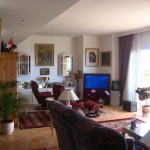 - According to Turismo Costa del Sol (the Coast's tourist promotion organisation), the number of visitors staying in "tourist apartments" (i.e. rather than hotels) in Málaga province in the first half of 2015 increased by 10 per cent compared with the same period the previous year – excellent news for investors considering buying a home to generate rental income. - Appraisal company Tinsa's latest monthly house price index showed that average national house prices rose in October (on an annualised basis) for the first time since 2008. - The new Torremolinos Town Hall (after May's municipal elections) is giving renewed priority to a decade-long project to develop a €400 million macro commercial and leisure complex on the outskirts of the town, the largest of its kind in Andalucía. If all remaining bureaucratic obstacles are overcome, construction is expected to start in early 2016 with completion in 2018. - In a headline titled "Hip, hot and happening: Málaga's success story", Britain's Independent newspaper gushed, "If there's ever a destination that has reinvented itself in recent years it's Málaga. Gone is its seedy reputation as a playground for young adults; instead the capital of the Costa del Sol has been revived as a cultural destination with an exciting culinary scene that's bowling over both locals and visitors." [caption id="attachment_3983" align="alignright" width="150"]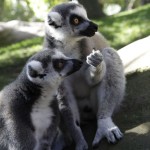 Biopark Fuengirola[/caption] [caption id="attachment_3981" align="alignright" width="150"]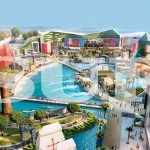 Torremolinos Project[/caption] For those looking to take advantage of the rental market and invest in a luxury Costa property, the apartment featured here is excellent value at €905,000. It is conveniently located in Elviria Hills, just a 10-minute drive east of Marbella's town centre and five minutes from the beach.
Special Selections
We appreciate your taking the time to read about this exceptional property, but perhaps it is not exactly right for you? If not, we invite you to have a look at our other special selections for:
La Zagaleta
,
Luxury Villas
,
Golf Properties
,
Seafront Properties
,
Apartments
and
Special Offers
. Click on the category of your choice and follow the link. Also please feel free to roam around our website:
www.villamarbellanow.com
.