And The Good News Keeps On Coming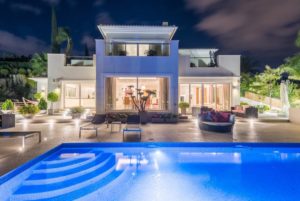 As we bask in southern Spain's glorious May weather and prepare for the fun-filled summer season, it is easy to become somewhat blasé about the superb lifestyle we enjoy on the Costa del Sol. So here's a reminder about why we are so fortunate, as permanent expats, residential tourists or regular holidaymakers… - According to Turismo Costa del Sol's "Observatorio Turístico 2017", tourists gave the area an 8.9 overall valuation, particularly highlighting (nine-plus scores) such aspects as service and attention, the surrounding environs and accommodation, as well as beaches (and their amenities), gastronomy, and the excellent relationship between price and quality. - The Guardian newspaper reported new figures from the Office for National Statistics which show that a majority of Britons living in other E.U. nations are working age, thus discounting a "widely-held belief" that most E.U. British expats are "pensioners sunning themselves in southern France or Spain". According to the O.N.S., 784,900 Britons live in E.U. countries which are not the U.K. or Ireland – and two-thirds of them are aged between 15 and 64. The O.N.S. estimates that 293,500 Britons live long-term in Spain, "the single most popular place for U.K. expats to move within the E.U." and "even there, the majority are aged 15 to 64".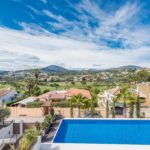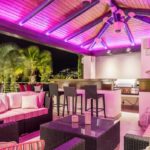 - The Office's latest information on Britons living abroad (including Eurostat data for 2017) shows that, of the estimated 784,000 residents in the E.U. (not including Ireland), 37 per cent (293,500) had opted for Spain, followed by France (19 per cent) and Germany (12 peer cent). Commenting on the report, Jay Lindop, deputy director of migration statistics for the O.N.S., said, "Spain continues to be the most desirable location for the three-quarters of a million Brits living in the E.U." - This summer, 53 airlines operating at Málaga's international airport are scheduled to connect with 136 destinations through 247 routes. Airline companies are offering 4.7 per cent more seats and 5.8 per cent more flights than for the same season in 2017, according to data from Aena (the Spanish airport authority). - In his authoritative latest report published mid-May, Barcelona-based Spanish property market analyst Mark Stücklin (of Spanish Property Insight) reported that Spanish home sales in the first quarter were "the highest they have been since the market turned the corner towards recovery in 2014".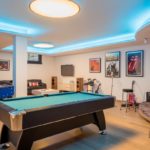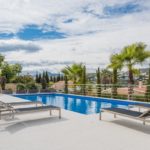 There were 128,990 Spanish home sales inscribed in the Land Register in the first quarter of the year, he said,
an increase of 13.4 per cent, according to the Association of Spanish Property Registrars, which noted, "This volume of quarterly sales was the highest in the last 38 quarters, and you would have to go back to the third quarter of 2008 to find a bigger figure."
In addition, said Stücklin, "Foreign demand hit a high of 16,833 purchases in Q1, up by 13.2 per cent compared to the same period last year. Spanish property is clearly still seen as a good investment by buyers from all over the world, led by the British." - The Spanish Land Registers Association's annual report noted that foreign buyers bought more than 60,000 homes in Spain in 2017. According to Spanish Property Insight, "This is a new record for foreign demand, above even the boom years, and the first time foreign buyers have acquired more than 60,000 Spanish homes in one year. The market share of foreign demand fell slightly from 13.25 per cent of the housing market in 2016 to 13.11 per cent in 2017 but only because local demand grew faster than foreign demand. Foreign demand bottomed out as 4.24 per cent of the Spanish housing market in 2009, and has been growing ever since." - Rent-to-buy remains an excellent option for investors seeking the best market returns in Spain. A report in Diario Sur newspaper, noting that property rentals had become a "lucrative business", said profit margins rose by 9.8 per cent in 2017, and nearly 34 per cent since 2014 (when the increase was 6.4 per cent).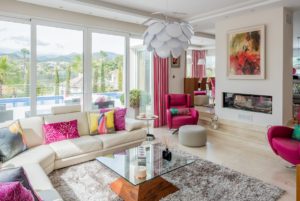 - On a more glamorous note, any doubts that the Starlite Festival might continue in Marbella this year have been eased with the news that the Junta de Andalucia (regional government) has granted an extended concession of nine years for use of the event's amphitheater setting in Nagüeles (northern outskirts of Marbella), with the possibility of further extending the agreement to 20142.
Luxury Living
We stay in Marbella - in Nueva Andalucía's Golf Valley - for our featured home of the week: a stunning modern villa offering commanding views and priced at €3,300,000.
Exceptional Homes
We appreciate your taking the time to read about this outstanding property, but perhaps it is not exactly right for you? If not, we invite you to have a look at our other stunning selections for:
Luxury Villas
,
Apartments
,
Golf Properties
,
Seafront Properties
,
La Zagaleta
and
Special Offers
. Simply click on the category of your choice and follow the link. Also please feel free to roam around our website:
www.villamarbellanow.com