And Now For Some More Good News…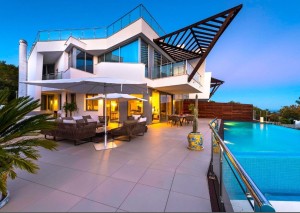 Okay, so it might not be the sexiest celebration of the year but yesterday was officially World Statistics Day. And for us at Villa Marbella Now that can only mean one thing: today is Good News Day, when we look at latest figures and information related to the real estate market to highlight the reasons why now is an excellent time to purchase a property on the Costa del Sol. - According to the Costa del Sol Tourism Board, airline companies from Italy, France, Turkey, Denmark, Ireland and Britain have increased their scheduled number of flights to Málaga over the next six months by 23 per cent compared with the previous October-March period. Interestingly, bearing in mind that the Brexit issue remains in a state of flux, the rise in UK airline seats is 36 per cent, which for the tourism board is a clear indication that the Coast remains a hugely popular destination for Brits post-summer. And, by extension, for visitors eventually moving on to the next step of buying a holiday home.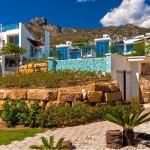 - Latest figures from the Official Málaga Architects Institute highlight the real estate market's ongoing recovery. The number of homes officially registered with the institute this year to the end of 2016 was 14 per cent higher than for the same period last year, with the highest monthly total (455) being recorded in September. - It is always useful to know how realistic asking prices are, for both buyers and vendors, and Campbell Ferguson (head of survey and valuations company Survey Spain) has uncovered some interesting comparisons. Writing in the Spanish Property Insight newsletter, he said, "I recently reported that the average offer made in Spain was 21 per cent below the asking price, according to a study by the Spanish property portal Idealista. However, foreign buyers and vendors might also like to know that the actual discount to closing prices is more like five to 10 per cent in coastal areas where they tend to focus." Ferguson does also stress that each case is different and there can be wide variations. "There is still a fair amount of negotiation because there is so much on the market, and there are still some desperate vendors out there, and Brexit has now given British vendors more room to manoeuvre on price."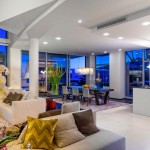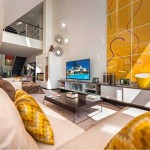 - If you are selling your house and wondering which nationalities move around the most and therefore (at least theoretically) might be a good market to focus on, another study by Idealista offers some illuminating insight. Apparently Spaniards are among the least inclined to change their home of any European nationality – with an average of just twice during their whole life. The European average is four changes of residence in a lifetime – and the most nomadic? The Finnish, Swedes and Swiss – with an average of six. - International investors' growing confidence in the Costa del Sol market has been further highlighted with the announcement by London-based Pacific Investments that it will spend €25 million to build five ultra-luxurious villas in the select Cascadas de Canoján area.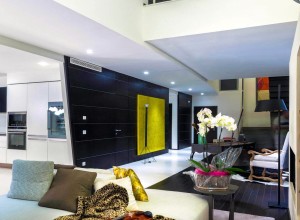 Luxury Living
In the meantime, for those interested in purchasing a home in this privileged area in the upper part of Sierra Blanca, the townhouse featured here is part of a stunning urbanisation featuring six different types of innovatively designed apartment villas.
Exceptional Homes
We appreciate your taking the time to read about this outstanding property, but perhaps it is not exactly right for you? If not, we invite you to have a look at our other special selections for:
La Zagaleta
,
Luxury Villas
,
Golf Properties
,
Seafront Properties
,
Apartments
and
Special Offers
. Click on the category of your choice and follow the link. Also please feel free to roam around our website:
www.villamarbellanow.com