A Bar on Every Corner… and €1,500 Cocktails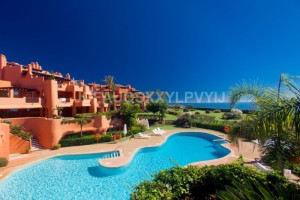 It is one of the many great things about living on the Costa del Sol. No matter where you are (apart from a secluded farmhouse in the hills) there is invariably a bar/café nearby that conveniently enables you to enjoy a morning coffee, a pre-lunch beer, a couple of tapas, a "menu del día" (budget-priced) lunch accompanied by a pleasant glass (or two) of Ribera del Duero, or a late-afternoon G&T. Probably best not to do all that every day, but it is summer – and who's judging! In short, our Spanish friends – especially those living in the wonderful climes of Andalucía – have a long tradition of socialising outside the home, and a diverse range of establishments in their respective local suburbs where they can do so. It is even rare for a village, no matter how small, not to have a "Bar Pepe" tucked away in its back streets. And, as to be expected, we foreigners (either living here or visiting) have enthusiastically adopted this admirable custom. So is it just urban legend or is it true that Spain has an exceptional number of bars? According to figures compiled by the Spanish Catering Industry Federation and National Statistics Institute, there are 101,397 bars in Spain – or 2.8 per 1,000 people.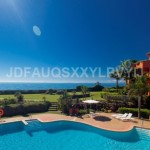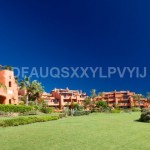 León leads the way with 5.03, followed by Salamanca (4.22) and Zamora (4.14), while Málaga capital city has 1.84 bars per 1,000 inhabitants (1,047 in total). Andalucía has more bars than any other region in Spain (16,327) – explained by the fact it is the most populous – but its proportional figure is below the national average (1.95). That might not seem a lot on paper but – even though it is difficult to define what a "bar" is from country to country – most statistics point to Spain and Cyprus as having the highest number of bars per capita in Europe. Meanwhile, another recent study, "Vacaciones de Verano" ("Summer Holidays") by GoEuro, concluded that Marbella is the best summer destination in Andalucía. The study considered several aspects: beaches (for the purposes of the survey, a city or town had to have at least five "Blue Flag" beaches); transport connections from the nearest airport; climate, including sea temperatures; diversity of nightlife leisure options; cost of living; and water sports. Marbella was also an impressive fourth in the national ranking, behind Valencia, Barcelona and Cartagena. In addition to these general attractions – for all ages, couples, families, groups of friends, etc. – Marbella would be just as high on any ranking list of luxury summer resorts. Arguably, even number one, and certainly a standard-bearer when it comes to beach clubs.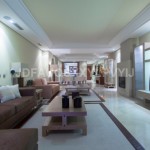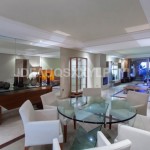 Of course, the "cost of living" category completely loses its relevance in this case. As the Sur daily newspaper reported this week in its "Málaga Summer" section, there is hardly a more chic pursuit at this time of the year than savouring a signature cocktail by the sea in the lap of luxury – if your credit card can withstand the barrage. At Nikkl Beach, for example, a favourite is "The Century Cocktail", whose ingredients are Louis XIII limited edition cognac, Taittinger Comtes de Champagne Blanc de Blancs, Angostura bitters, and ice produced from Tasmanian (Australia) water – all prepared by a mixologist at the client's own table and costing €1,000. Not even the most expensive, however. That honour (€1,500) is taken by Nikki Beach's Gran Sangría Mar de Rosa, a three-litre concoction based on a magnum of Dom Perignon, Dutch Orange Curacao liqueur and Hennessy XO cognac. Clearly something for a rather special occasion. In the meantime, we might just slip down to the local bar for a glass of slightly chilled house tinto.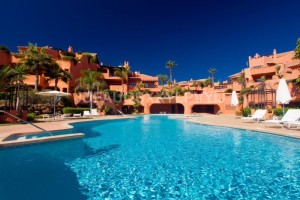 Luxury Living
One of the most highly coveted addresses in Marbella, with the finest beaches in the municipality, is Los Monteros, where this stunning apartment is available for just €913,500.
Outstanding Homes
We appreciate your taking the time to read about this exceptional property, but perhaps it is not exactly right for you? If not, we invite you to have a look at our other stunning selections for:
Luxury Villas
,
Apartments
,
Golf Properties
,
Seafront Properties
,
La Zagaleta
and
Special Offers
. Simply click on the category of your choice and follow the link. Also please feel free to roam around our website:
www.villamarbellanow.com