Costa del Sol… Still the Coolest Place To Be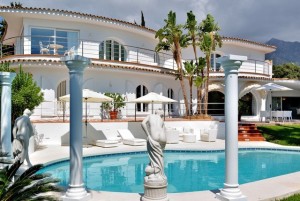 Certain scandal-loving tabloid newspapers and gossip blogs in the UK invariably have great fun around this time of the year featuring bizarre stories about life on Spain's costas and islands. It has to be conceded that, yes, some of the so-called holidaymakers visiting us do seem to have emerged from a cave (with apologies to our cave-dwelling ancestors) – or an all-day brewery excursion – but they are an absolute miniscule proportion of the millions of otherwise responsible and genuine fun-seeking visitors and families who flock to such coveted Spanish destinations as the Costa del Sol, either for a holiday or to buy a second home. They see through the salacious headlines and vote with their feet or, as was confirmed this past week, with their flight tickets. According to latest statistics from the national Spanish airport authority, a new record of more than 1.8 million passengers passed through Málaga's international airport in May – even more than in June and September last year, and drawing close to figures for the peak summer months of July and August 2016. In short, neither Brexit nor other concerns such as the potential threat of terrorist attacks have dimmed travellers' enthusiasm for the Costa del Sol. On the contrary, it is still seen as one of the world's most secure destinations, with an enviable modern infrastructure, superb beaches, incomparable weather and, of course, a burgeoning real estate market with bargains aplenty.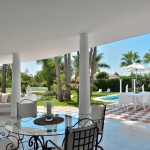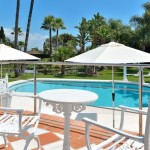 Even a top multi-national arbiter of popular tastes such as Coca-Cola has recognised the area's appeal. The company dusted off its "Share A Coke" campaign of four years ago and upgraded it to feature the personalised names (on bottle labels) of dream holiday destinations around the world. Including – how could it not! – Spain's capital of glamour, Marbella. In other news on the eve of summer (officially starting in Spain on Wednesday 21 June)… Organisers of this year's Starlite Gala have announced that the Coast's premier annual charity event will be held on 13 August. The showpiece soirée of the annual Starlite Festival, which runs from 13 July to 26 August in Marbella's ultra-exclusive Nagüeles area, the gala is co-hosted by founders Antonio Banderas and Sandra García Sanjuán and raises funds for underprivileged children and their families.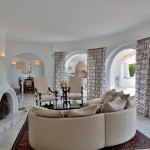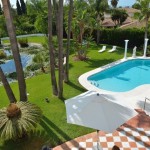 In the meantime, down the coast in Torremolinos – admittedly less chic than Marbella but certainly still one of Spain's most vibrant residential-tourism and holiday hotspots – visitors will be able to enjoy the cosmopolitan delights (gastronomy, folklore, and arts and crafts) of the International Festival of Cultures until Sunday 18 June. The 13 participating countries (or cultures) this year are Spain, France, Germany, Italy, United States, Thailand, India, Cuba, Brazil, Mexico, Chile, Colombia and Argentina. Finally, for those seeking more rustic pleasures, that irresistible pre-summer seasonal delicacy, the cherry, is the star of the show at Alfarnate's "Día de la Cereza" fiesta on Saturday 17 June in the Axarquía area east of Málaga city. More than 6,000 revellers are expected, so perhaps not so tranquilly bucolic after all!
Luxury Living
We return to Nagüeles for our featured home of the week: a stylish, newly decorated villa, great value at €1,695,000.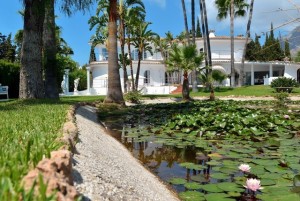 Outstanding Homes
We appreciate your taking the time to read about this exceptional property, but perhaps it is not exactly right for you? If not, we invite you to have a look at our other stunning selections for:
Luxury Villas
,
Apartments
,
Golf Properties
,
Seafront Properties
,
La Zagaleta
and
Special Offers
. Simply click on the category of your choice and follow the link. Also please feel free to roam around our website:
www.villamarbellanow.com