The Benefits of Buying Property in a Golf Development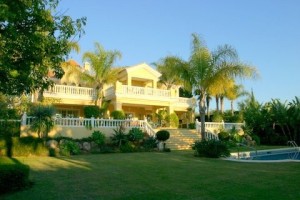 The golfing agenda has been quite intensive this past week, with the thrilling finale to a major women's tour event in Marbella, local enthusiasts settling into their armchairs for the start of the Ryder Cup today in Minnesota and, on a sadder note, fans throughout the world mourning the death of Arnold Palmer. All timely reminders of the sport's appeal worldwide and – specifically in southern Spain – its significant association with residential-tourism. The Costa del Sol Open de España Femenino concluded at Aloha, in Nueva Andalucía's "Golf Valley", last Sunday. One of Europe's oldest and most prestigious women's championships. It was first part of the LET schedule in 1982, at Las Aves (now Valderrama), and the event was also held on the Costa del Sol in 2010 at Flamingos and 2011 at La Quinta. The Ladies European Tour's choice of Aloha Golf as the 2016 venue was described as demonstrating "the Costa del Sol's commitment to quality golf facilities, in line with the region's tag line, 'Costa del Sol – Costa del Golf', for which this beautiful part of Spain is well known".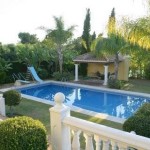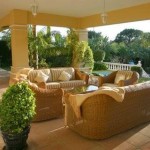 Tourism of Andalucía was title sponsor of the championship, and regional minister for tourism Francisco Javier Fernandez added his praise of the area. "We are delighted to welcome the Ladies European Tour to Europe's leading golf destination. A heaven for golfers, millions of visitors flock to Andalucía annually to experience the top-notch golf courses and white-sand beaches in year-round warm weather." At the end of the week, Azahara Muñoz, who was raised just 10 minutes away from Aloha in San Pedro de Alcántara, won by one shot to become the first Spanish champion in the history of the country's home Open. Across the Atlantic (where Azahara now plays most of her tournament golf as a star on the LPGA Tour), the Ryder Cup is now underway. Europe have dominated the biennial teams event against the US in recent editions and are going for their fourth consecutive victory, but the Americans set up a task force after the last defeat at Gleneagles to determine what had been going wrong and are confident of reversing the recent trend on home soil this weekend at the Hazeltine National club in Minnesota.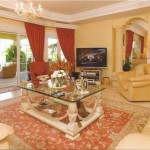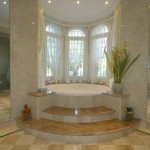 A two-time US Ryder Cup captain was also in the news this week, but for reasons that deeply saddened the global golfing family. Arnold Palmer died aged 87 after reportedly experiencing heart complications. One of his former colleagues expressing their condolences was Jack Nicklaus, who observed, "When I heard the news last night, I was just crushed. It just sort of felt like part of my life went with it, which it did. He was such a good competitor, good friend, and so great for the game of golf. He did so much for all of us as it relates to promoting the game, furthering the game, and he did so much for my career as far as being my friend and helping me." Finally, returning to the property theme, a report from the Arum Group (which develops and manages luxury resorts in Spain) notes that living close to a golf course can add up to a quarter to the value of a property compared with a regular home. According to Arum sales director Agustín La Rocca, "The Spanish property market is currently on an upward curve and one of the main drivers is the golf industry. We have certainly noticed the appeal that having world class golf courses adds to real estate developments."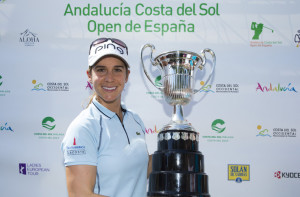 Luxury Living
The expertly designed five-bedroom luxury villa featured here is located between Aloha and Las Brisas golf courses, offers impressive mountain views, is built on three levels with a lift to each level from the garage – and is priced at an excellent €1,950,00.
Exceptional Homes
We appreciate your taking the time to read about this outstanding property, but perhaps it is not exactly right for you? If not, we invite you to have a look at our other special selections for:
La Zagaleta
,
Luxury Villas
,
Golf Properties
,
Seafront Properties
,
Apartments
and
Special Offers
. Click on the category of your choice and follow the link. Also please feel free to roam around our website:
www.villamarbellanow.com