Mediterranean Beach Paradise for Homebuyers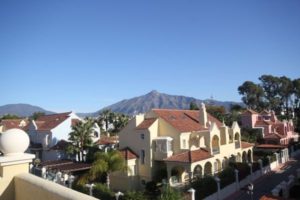 With the annual Fitur tourism in Madrid this week focusing on international destinations as well as popular national hotspots around Spain, it is not easy to stand out. One that does manage that feat, year after year, is Marbella. Without wanting to show any lack of respect to other hugely popular towns and areas along the Costa del Sol, there is something about Marbella – and it's flagship capital of glamour, Puerto Banús – that always seems to give it an edge at the fair, even when sharing the spotlight with other premier holiday and residential-tourism destinations from around the world. At this year's edition, for example, Marbella retained its number one position in the fifth "Exclusive Tourist Beach Brands" ranking compiled by Oak Power PR. The study was based on a survey among tourism, lifestyle and gastronomy journalists and bloggers, analysing 13 global destinations including Ibiza, Lanzarote, Bali, Bora Bora, Cannes, Capri, Santorini and Seychelles.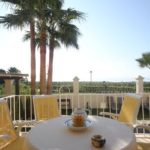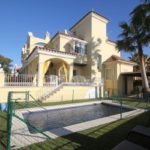 Marbella topped the overall classification and was also the most highly valued luxury beach resort in the gastronomy and security sub-categories, as well as number one when it came to the preferred option for owning a home – dominating that list with the votes of more than half of those surveyed, according to Oak Power. Within Marbella municipality – and indeed, on the Costa del Sol – Puerto Banús is the most international renowned beach setting – and the marina's new leadership used the Fitur platform to showcase just why it maintains its glittering allure. "With a warm temperature and an average of 320 sunny days per year, Puerto Banús is one of the most international Spanish destinations," they declared. "It receives five million visitors per year, of high purchasing power, mainly from northern Europe, Russia, the United Kingdom and the Middle East. These tourists are attracted, above all, by the nautical tourism, the unique offer of luxury shopping and the charm of the region, but also by the wide variety of leisure and healthy lifestyle opportunities offered by the Marbella spot." Puerto Banús also has one of the largest coastal infrastructure set-ups on the Mediterranean coastline. With more than 34,000 square metres, it offers 915 moorings to accommodate sailboats and superyachts, and is also the only port in Andalucía where boats of more than 50 metres in length can be docked.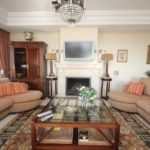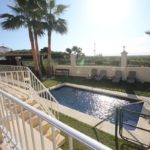 Since its inauguration in 1970, the Spanish marina has grown to have the highest concentration per square metre of luxury brands in Spain, ahead of the Salamanca neighbourhood in Madrid and Paseo de Gracia in Barcelona. Some VIP clients in its 250 exclusive boutiques – offering such top luxury brands as Louis Vuitton, Hermès, Dior, Bulgari, Valentino and Loewe – are known for spending more on average than in any other area of Spain. Meanwhile, Marbella's outstanding appeal as a destination for sports was also showcased during Fitur. At the popular Marbella stand, visitors were informed that this year the municipality would be hosting such top events as the Davis Cup match between Spain and the U.K. (2-4 February) and the start of one of the legs of the La Vuelta cycling race (26 August).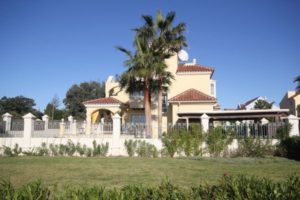 Luxury Living
We return to Puerto Banús for our featured home of the week: a frontline beach villa priced at a superb €1,950,000.
Exceptional Homes
We appreciate your taking the time to read about this outstanding property, but perhaps it is not exactly right for you? If not, we invite you to have a look at our other stunning selections for:
Luxury Villas
,
Apartments
,
Golf Properties
,
Seafront Properties
,
La Zagaleta
and
Special Offers
. Simply click on the category of your choice and follow the link. Also please feel free to roam around our website:
www.villamarbellanow.com