Lights, camera… and spectacular action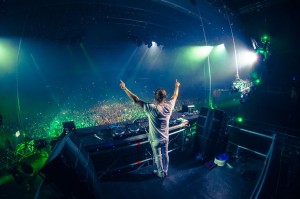 Generally considered to be the supreme master of the turntable – or at least the most internationally renowned – electronic music DJ and producer David Guetta brings his dramatic show to Marbella on 1 August. To be held in the San Pedro de Alcántara municipal stadium, the concert will be the second of three in Spain by Guetta this summer, after Bilbao – where 10,000 spectators enjoyed his and other supporting DJs' extravaganza of lights, music, special effects and fireworks – and followed by Mallorca on 2 August.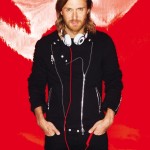 In the latter case, there is also an extremely worthy philanthropic aspect, with €0,50 from each ticket sold being donated to the Uno Entre Cien Mil foundation, dedicated to research into children's leukaemia. Guetta has an extraordinary 14 million-plus followers on Twitter and more than 50 million on Facebook. As a producer he has collaborated with such global stars and bands as Rihanna, Kylie Minogue, Madonna, Lady Gaga, Kelly Rowland, The Black Eyed Peas and LMFO. For those who prefer to enjoy their summer entertainment a little earlier in the evenings, in a more sedate setting, also coming up on the Marbella music agenda is a concert by Earth, Wind & Fire, at the Puente Romano Hotel tennis club venue on 12 August. Boogie wonders of the 1970s and 1980s, the band gained global popularity and critical acclaim for their musical diversity across several genres… R&B, funk, disco, gospel, soul, jazz, Latin, African, pop and rock. Then, later in the month (23 August), Kid Creole & The Coconuts also turn back time to the 20th century with a "Fiesta Tropical" concert at Puente Romano, with special guests Chico Castillo and the Gipsies. [caption id="attachment_1641" align="alignleft" width="300"]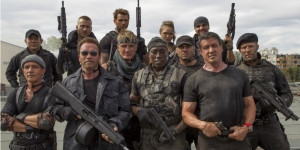 The Expendables[/caption] Meanwhile, the Starlite Festival is already underway, with the first concerts by The Beach Boys and Ricky Martin. Other top stars set to grace the Auditorio de Marbella stage over the next few weeks (the festival continues until 23 August) are Albert Hammond (26 July), Julio Iglesias (13 August), Tom Jones (17 August) and Kool & The Gang (19 August). Away from the stage, Sylvester Stallone is expected to be in town on 5 August for the Spanish premiere of "The Expendables 3", on Starlite's "largest outdoor Spanish screen". Fans are hoping there will be a meeting of minds (and bodies) with co-stars Dolph Lundgren (a long-time Marbella resident) and Antonio Banderas, who hosts the Starlite Gala on 9 August, a star-studded charity fiesta that raises funds for organisations that aim to improve the education resources, other needs and quality of life of less privileged communities, families and children around the world.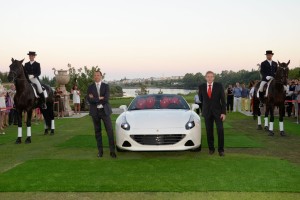 Of course, summer in Marbella is not all about rubbing shoulders with Hollywood stars. Earlier this month, Ferrari (in conjunction with local luxury car dealership C. De Salamanca) presented the new California T model during a dazzling show at Villa Padierna Palace Hotel (where US first lady Michelle Obama stayed with one of her daughters during a holiday in 2010), featuring pure-breed, black-haired steeds from the La Granja stud dancing around the Italian "prancing horse". For those in the market for a new car, and with €230,000 to spare, the California T is said to combine the elegance of a Spider and the sportiness of a Ferrari. It is powered by a V8 "T" turbo engine that generates 560Hp, production will be limited to 7,000 vehicles, and each model will be personalised. [caption id="attachment_1629" align="alignright" width="300"]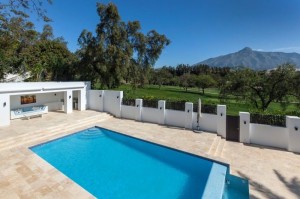 Frontline golf with a stunning view
[/caption] For those looking for somewhere to park their new Ferrari California T, this frontline golf residence has been completely refurbished to the highest specifications and re-styled into a stunning, contemporary neo-colonial villa. It offers magnificent views of "La Concha" mountain, Las Brisas golf course and the Mediterranean, and is only a five-minute drive from Puerto Banús. Click
here
to see more.