Commercial Showcase… Back In Business
[caption id="attachment_3077" align="alignright" width="300"]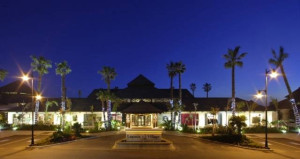 Laguna Village[/caption] In recent months, as the real estate market has shown clear signs of moving into less troubled waters, most of the attention has been on residential properties. The realisation by potential home buyers from both traditional and newly emerging source markets that few residential areas in the world can match the Costa del Sol's appeal – plus, of course, the availability of excellent "crisis era" and even "post-crisis" bargains – has rekindled interest in property investment. So that's the reassuring picture in the residential property market. Quietly behind the scenes, however, there have also been encouraging signs of a recovery in another difficult real estate sphere: commercial… i.e. hotels, restaurants, bars, offices, shops and other building projects. A drive along the coastal highway between La Cala de Mijas and Marbella would have been enough over the past few years to realise that this market – so buoyant in the past – has been suffering just as hard as the residential sector, perhaps an even greater decline. Now, though, as corporate investors once again see the Costa del Sol as a potentially lucrative destination, and as individuals purchasing homes and moving to the area seek new business opportunities, the "For Sale" and "For Rent" signs are gradually being removed and many shuttered premises are being re-opened, refurbished and, in some cases, re-assigned to cater to new and reinvigorated commercial needs on the Coast. Of course, there are still some great deals available… and here we feature a diverse selection offered by Villa Marbella Now. [caption id="attachment_3085" align="alignright" width="150"]
Benahavís Hotel[/caption] [caption id="attachment_3089" align="alignright" width="150"]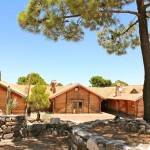 Marbella Gun Club[/caption]
Benahavís Hotel:
This four-star hotel property in the picturesque village of Benahavís was awarded a certificate of excellence in 2012. It has been built in a cortijo (farm estate) style and comprises 95 luxuriously decorated guest rooms as well as a restaurant serving excellent Mediterranean cuisine.
Country Club:
Situated 20 minutes from Marbella between the white villages of Monda and Guaro, the Marbella Gun Club extends over 250,000 square metres and includes a popular restaurant and bar, and outdoor pursuits for all ages… clay pigeon shooting, crossbow, air pistol target shooting, horse riding, quad biking and a children's play area. Equipped for both private and corporate functions, the property has four log cabins for accommodation. [caption id="attachment_3093" align="alignleft" width="150"]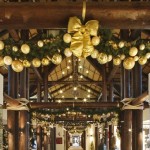 Laguna Village[/caption] [caption id="attachment_3095" align="alignleft" width="150"]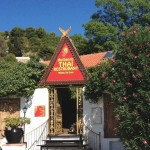 Mijas Restaurant[/caption]
Commercial Centre:
This great investment opportunity has a superb location in the Laguna Village commercial centre on the "New Golden Mile" between Marbella and Estepona. Offering views to the beach and beach club, the premises were recently finished to a high standard with newly installed walls, flooring and lighting.
MIjas Restaurant:
A once-in-a-lifetime chance to purchase an historical old mill, lovingly restored and transformed into a top-class restaurant situated on the outskirts of Mijas village. The establishment attracts both local clients and tourists throughout the year and is being sold as a profitable going concern, fully furnished and with a large private parking area. [caption id="attachment_3097" align="alignright" width="150"]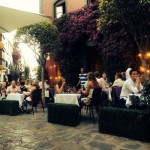 Marbella Restaurant[/caption] [caption id="attachment_3099" align="alignright" width="150"]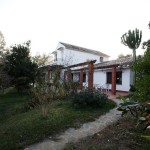 La Mairena Farmhouse[/caption]
Marbella Restaurant:
Fully-equipped with outside and roof terraces, this popular restaurant in Marbella's Old Town, near the iconic Orange Square, has a lounge bar, two kitchens and a 10-year leasehold. Full of charm, it is an excellent business opportunity for any professional who wants to take advantage of the prime location.
La Mairena Farmhouse:
A spacious country house near La Mairena and La Cala Golf, with stunning views over the valley to the sea, this property is an ideal place for horses and is also suitable as a productive finca (farm) with plenty of fruit trees, or for holiday rentals. It has a large walled garden with mature trees and a swimming pool, a log cabin, a brick shed, a large parking lot and a small water reservoir with two wells. [caption id="attachment_3101" align="alignleft" width="150"]
Puerto Banús Offices[/caption] [caption id="attachment_3119" align="alignleft" width="150"]
Puerto Banús Bar[/caption]
Puerto Banús Offices
: Currently being used as commercial premises with a large meeting/board room, two smaller offices, a small reception area and a kitchenette, this property is centrally located in the heart of Puerto Banús.
Puerto Banús Bars:
One bar with a music licence and sound-proofed is located on the second line of Puerto Banús, fully-equipped and operating; while a second disco bar (also on the second line) has recently undergone a €150,000 refurbishment, including sound-proofing up to 98 decibels, a super sound system (3,000 watts) and a small fully-equipped kitchen. We appreciate your taking the time to read about these commercial opportunities, but perhaps your priority remains residential? If so, we invite you to have a look at our special selections for:
La Zagaleta
,
Luxury Villas
,
Golf Properties
,
Seafront Properties
,
Apartments
and
Special Offers
. Click on the category of your choice and follow the link. Also please feel free to roam around our website:
www.villamarbellanow.com
.