Beachwatch in Marbella with Pamela Anderson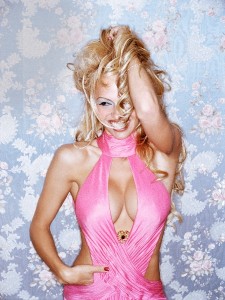 It might still only be May and not officially summer for nearly another month but the celebrity fiesta season is already beginning in Marbella. The first international star set to step out on our Mediterranean shores is former Baywatch star Pamela Anderson, who will join philanthropist María Bravo for the official inauguration of the latter's Playa Padre chiringuito at El Cable tomorrow (Saturday). Expected to be a favoured celebrity haunt this summer, the beach bar-restaurant will be reserving some of its profits for the Casa Global Gift social charity project, which allocates most of its funds towards children's causes. In other spring news on the Costa del Sol… - A new revitalised edition of Marbella Luxury Weekend will be held next week from 2 to 4 June. The event is being launched with the inaugural Marbella Luxury Forum, titled "City, Luxury and Tourism: a Continuous Evolution", at the Goya Theatre in Puerto Banús. Then a series of sumptuous soirées, culinary feasts, lavish cocktail receptions and luxury presentations will be held over the following two days around the famous marina and town.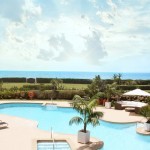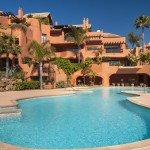 - Meanwhile, a prelude to next week's festivities was enjoyed by a select group of guests – including Villa Marbella Now's golf and society correspondent – when top chefs involved with the Marbella All Stars event this week took part in a fun golf event as part of Santa María Golf Club's 25th anniversary celebrations. More than 20 chefs from leading restaurants on the Costa del Sol and other parts of Andalucía participated in a clinic to teach them the rudiments of the sport, before heading off to the first tee for a tricky competition to see who could hit their ball over the frontal lake. With many of the participants swinging a golf club for the first time in their lives, the challenge was predictably tough – albeit hugely entertaining for the onlookers! After a pleasant late afternoon journey by buggy convoy to the highest part of the course, to enjoy the views and a beer, they returned to a cocktail reception in the club's H19 restaurant, savouring a tasting menu of 20 culinary creations.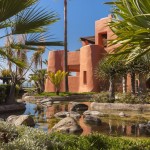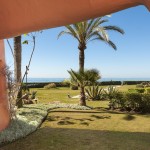 - Later in the week, over 100 Spanish and international bodegas presented 420 different wines at the second edition of the SolWines trade fair in Málaga. In addition to the whites and rosés customarily exhibited at the fair, the 2017 event included a special new category for "peculiar" (or distinctive) wines. One of the stars of this section was a Fondillón wine recuperated by MG Wines after 100 years (100 per cent Monastrell) and distributed by Picking Málaga – with just 120 bottles available in Málaga. - Elsewhere in Málaga, as the city continued to absorb Antonio Banderas's shock withdrawal from a major project to refurbish the Astoria and Victoria cinemas in Plaza de la Merced and establish an international cultural centre (he cited "insults and humiliating treatment" by groups opposing the proposal), the man himself was in typically charismatic form in Cannes. During a Fashion for Relief charity show organised by Naomi Campbell, Banderas took to the catwalk with his new look (shaven beard and moustache), removed his jacket and dazzled the guests with some adept bullfighting-style moves.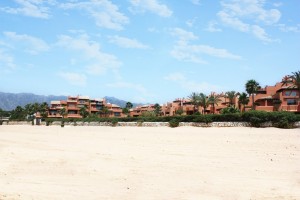 Luxury Living
Just around the coastline from where Pamela Anderson will be partying, on the eastern outskirts of Marbella, these magnificent frontline beach apartments offer a refined taste of celebrity-style lifestyle – for just €950,000.
Outstanding Homes
We appreciate your taking the time to read about these exceptional properties, but perhaps they are not exactly right for you? If not, we invite you to have a look at our other stunning selections for:
Luxury Villas
,
Apartments
,
Golf Properties
,
Seafront Properties
,
La Zagaleta
and
Special Offers
. Simply click on the category of your choice and follow the link. Also please feel free to roam around our website:
www.villamarbellanow.com