Marbella and the Power of Wealth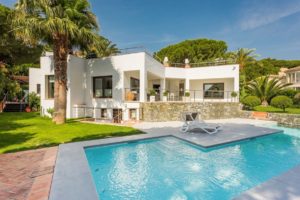 What do these five cities have in common: Cannes, Mustique, Miami, Phuket and Marbella? They all rank in a similar position (within the top-50) of the latest the PIRI 100 (Prime International Residential Index) that tracks movements in the price of luxury homes around the world.
Published in Knight Frank's authoritative The Wealth Report, the index lists Marbella in 38th place (higher than all of the four aforementioned resorts) with a three per cent annual change (from December 2016 to December 2017) in luxury residential market performance as gauged by global rank and geography. Number one was Guangzhou in China (at 27.4 per cent), followed by Cape Town, Aspen, Amsterdam, Seoul, Frankfurt, Seattle, Paris, Sydney and Madrid. According to Knight Frank, the latest results of their PIRI 100 index confirm two significant trends. "First, the scale of the slowdown in China's top-tier cities and, second, the extent to which Europe is seeing positive growth after a decade of weak results.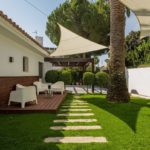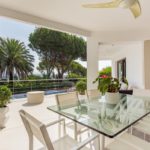 "In Spain, tighter supply has helped cushion prices across the country. In 2016, around 34,300 homes were completed nationwide. The figure was close to 600,000 a decade earlier, according to Spain's ministry of development. Barcelona, Madrid, Marbella and Mallorca all registered positive price growth; only Ibiza saw a decline." Another interesting statistic in The Wealth Report's global perspective on prime property and investment refers to "relative value": i.e. how many square metres of prime property US$1million buys across the world. In Marbella, it would have bought 165 square metres in 2017, while the most expensive of the world's capitals of glamour was Monaco (16 square metres for one million dollars), with the top-10 being rounded out by Hong Kong (22), New York (25), London (28), Singapore (39), Geneva (41), Paris (46), Sydney (48), Los Angeles (58) and Beijing (66). Marbella also starred in another separate ranking released recently: the 2018 Travellers' Choice by Trip Advisor, which evaluated "the best of the best" on the basis of service, quality and client satisfaction. A villa in Bello Horizonte was ninth on the list, offering rental value of as much as €1,500 per day during summer, and an average daily rate of €895.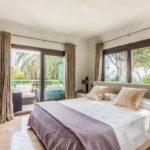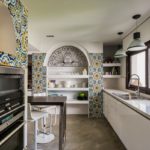 There were also two other important local announcements related to Marbella this past week. First of all, organisers of the annual Marbella Luxury Weekend reported that this annual extravaganza and forum showcasing gastronomy, haute jewellery, sustainability and sports would move to a new date in 2018, 7 to 9 September. Puerto Banús will be the epicentre of the luxury event, with other satellite initiatives held around the municipality. Then one day later Marbella Town Hall announced that its recast PGOU (Plan General de Ordenación Urbana - or land-use plan) would now be formally applied, with the 1986 plan approved two and a half years after the 2010 plan was annulled by the Supreme Court. The newly amended official plan provides greater judicial security to urban town planning procedures.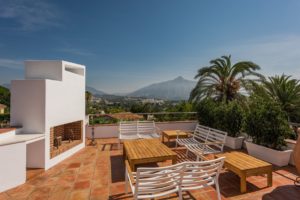 Luxury Living
One of Marbella's iconic luxury areas is Nueva Andalucia, and this villa (priced at an excellent €1,899,000) epitomises the powerful wealth factor that makes this part of southern Spain such a popular destination for residential-tourists and property investors.
Exceptional Homes
We appreciate your taking the time to read about this outstanding property, but perhaps it is not exactly right for you? If not, we invite you to have a look at our other stunning selections for:
Luxury Villas
,
Apartments
,
Golf Properties
,
Seafront Properties
,
La Zagaleta
and
Special Offers
. Simply click on the category of your choice and follow the link. Also please feel free to roam around our website:
www.villamarbellanow.com