Excellent Property Bargains for "Black Friday"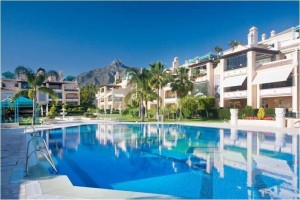 As retailers and eager bargain hunters prepare for the quasi-official launch of the Christmas shopping season next Friday, there is a continuing sense of buoyancy in a market that represents (for most people) the most important purchase in their lifetime. The Costa del Sol real estate industry is in a healthy state as the year draws to its festive finale, with many bargains waiting to be snapped up by astute buyers on Black Friday (25 November). Following is just some of the latest good news about the Coast's property market that highlights its huge appeal as a destination for people seeking a second home in the Mediterranean sun, or even to move here permanently. - The official statistics are now finalised and – as was expected (and provisionally reported here by Villa Marbella Now) – Andalucía recorded its best tourist summer in history. From June to September, the region welcomed 7.6 million visitors, 4.6 per cent more than for the same period in 2015. Minister for tourism Francisco Javier Fernández said this was mainly thanks to foreign tourism, which grew by an average of 10 per cent to more than 3.4 million visitors. He added that Málaga (which covers most of the Costa del Sol – together with the western end of Cádiz province) remained the "star of Andalucía's summer", with 40 per cent of the total number of overnight stays.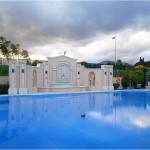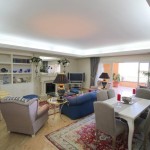 - For the first time in its history, Málaga-Costa del Sol international airport has topped the 15 million mark in total annual travellers. This record was reached earlier this week, after October's passenger numbers were, remarkably, almost at the same level as during the summer months. In October, UK visitors remained the largest group, nearly 600,000 in total and 20.8 per cent more than for the same month in 2015 – providing further evidence that Britons' enthusiasm for southern Spain is not waning as a result of Brexit. On the contrary! - Spain is well placed in a new ranking of the world's healthiest countries. The results of a study that assessed 33 health-related "Sustainable Development Goal" indicators in 188 countries over 25 years was published in The Lancet. Spain ranked seventh overall, just behind (in order from the top) Iceland, Singapore, Sweden, Andorra, the UK and Finland. - The latest "Prosperity Index" shows that Spain has survived its economic woes of recent years to maintain many of the foundations of its traditional prosperity, performing especially strongly in the "Safety & Security" and "Natural Environment" sub-indexes.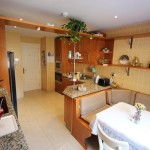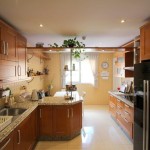 - Costa del Sol tourism authorities are highlighting the area's attractions this winter as a "Sport Destination", with a special emphasis on football. According to Elías Bendodo, president of Turismo Costa del Sol, the Coast's excellent climate, infrastructure and transport connections will be attracting 112 football teams from top leagues in Europe and elsewhere around the world, for winter camps and club friendlies between January and March.
Luxury Living
Our featured "Black Friday" bargain this week is an apartment in the exclusive Lomas de Sierra Blanca estate on Marbella's Golden Mile… priced at just €950,000. And for an added touch of luxury in the garage… the Ducati SuperSport was named the "most beautiful bike" at the recently concluded 2016 EICMA show in Milan.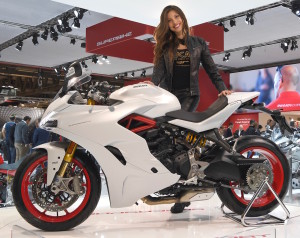 Exceptional Homes
We appreciate your taking the time to read about this outstanding property, but perhaps it is not exactly right for you? If not, we invite you to have a look at our other special selections for:
La Zagaleta
,
Luxury Villas
,
Golf Properties
,
Seafront Properties
,
Apartments
and
Special Offers
. Click on the category of your choice and follow the link. Also please feel free to roam around our website:
www.villamarbellanow.com