Anastacia Opens Star-Studded Marbella Festival… including Banderas Gala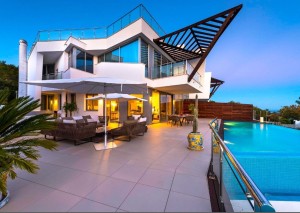 The spectacularly transformed surroundings of a former quarry in the heights of Marbella are once again hosting Europe's premier summer fiesta of music, entertainment and gastronomy. The sixth annual edition of Marbella Starlite Festival was officially inaugurated yesterday and makes its concert debut in grand style tomorrow (Saturday 15 July) with the first of several concerts (28 in all) by top international stars. Anastacia opens a programme extending over 45 uninterrupted days until 26 August, followed by such other global luminaries as Art Garfunkel (16 July), Elton John (20 July), Pretenders (26 July) and the Cranberries (15 August). In addition to these (and other) main concerts in the auditorium over the next six weeks, one novelty this year is "StarliteSessions", a new concert format featuring top performers and DJs (from 10.30pm) in the more informal and smaller lounge area, all at a reduced entry price of €25. Then, at 2am, leading national and international electronic music artists take over centre stage with their "Sessions".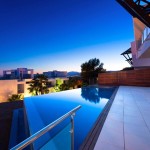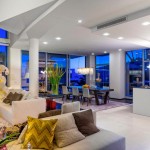 In addition to music and other cultural activities (including art and fashion), Marbella Starlite Festival also offers a grand showcase of culinary delicacies from around the world. Whether it is a sit-down gourmet feast or tapas under-the-stars in one of the venue's "Gourmet Corners", visitors are able to savour a diverse selection of cuisine including Italian, Mexican, sushi, burgers, Iberian ham, deserts and fruit, as well as wines from Bodegas Torres. Dozens of celebrities are spotted among the revellers throughout the festival, but the most glamorous evening is the Starlite Gala. Co-hosted by Antonio Banderas (who was born in Málaga and shuttles between a penthouse in the capital city and a villa on the outskirts of Marbella during his regular visits home), the gala raises money for children-based charities and will be held on 13 August. This year marks the 25th anniversary of Banderas's Hollywood debut, in "Los Reyes del Mambo". Since then he has gone on to become Spain's most celebrated international star, in a stellar career that has been recognised with several Spanish honours this year. The latest, announced this past week, is the National Cinematography Award, which will be formally presented to Banderas at the San Sebastián International Film Festival in September. Elsewhere in Marbella, Puente Romano Beach Resort & Spa also offers an attractive summer schedule of concerts. Following Foreigner in June, George Benson weaves his guitar magic on Friday 21 July and Michael Bolton will be performing on Thursday 10 August.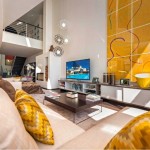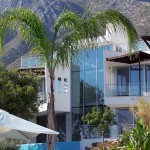 Back in Puerto Banús, Craig David is scheduled to present his "TS5 by the Sea", as part of The Mayfair Sessions, at the La Sala beach club, from 12pm to 10pm on Friday 28 July. Fuengirola also gets in on the act down the coast, at the Marenostrum Music Castle Park set up on the slopes between the sea and Solhail castle. The Beach Boys performed in June within the actual walls of the castle, while Sting will be in concert on Monday (17 July) and Jamie Cullen on 25 July. Finally, on Sunday (16 July) coastal towns along the coast (including Torrox and Rincón de la Victoria, and Los Boliches in Fuengirola) will be in a festive mood in honour of the Virgen del Carmen, patron saint of the sea and Spanish navy.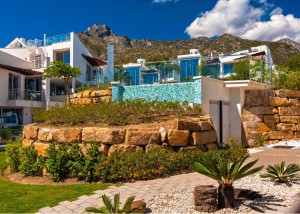 Luxury Living
We return to the Starlite Festival area for our featured home of the week, part of a stunning contemporary townhouse project in the prime Sierra Blanca urbanisation and priced at an excellent €1,890,000.
Outstanding Homes
We appreciate your taking the time to read about this exceptional property, but perhaps it is not exactly right for you? If not, we invite you to have a look at our other stunning selections for:
Luxury Villas
,
Apartments
,
Golf Properties
,
Seafront Properties
,
La Zagaleta
and
Special Offers
. Simply click on the category of your choice and follow the link. Also please feel free to roam around our website:
www.villamarbellanow.com